Did you know typical sales teams only spend about a third of their time interacting with prospects and customers? And another third of their time is often spent searching for sales materials or creating their own content. Equipping your sales team through sales enablement is a key element to freeing up your sales team's time to do what they do best: sell!
This can be especially important in the food and beverage industry's dynamic landscape, where ever-changing nutritional, regulatory and trend information demand up-to-the-minute customer support information.
What is Sales Enablement Anyways?
Different companies define sales enablement in a number of ways:
At its core, sales enablement is a strategy for equipping a sales team with the tools and materials they need to succeed throughout the entire sales process. And ensuring your sales team can easily access and share professional-looking materials with consistent brand messaging that hits all the right buttons with your prospects and customers is a great place to start. These same materials can double as components of your larger content marketing strategy. 
Create Content Sales Can Actually Use
It's no surprise that when marketing and sales teams operate in silos rather than as synergistic partners with common goals, a staggering 70% of marketing content goes unused by sales. Collaboration between marketing and sales creates opportunities for your sales team to provide your marketing team with real-time feedback on what they are hearing from your customers and prospects. In turn, this allows your marketing team to create highly relevant content that really resonates with potential buyers and supports qualifying leads. This collaborative effort not only produces more effective content, but also creates efficiency and camaraderie across these key teams.
Providing your sales team with professional-looking marketing content with consistent, high-quality messaging will not only drive consistency across your brand, but will minimize the amount of time your sales team spends creating their own content. Instead, they can spend valuable time curating ready-made content for a specific contact and even personalize it for greater impact. Imagine being able to easily customize specific ingredient information to highlight your product's points of differentiation—and to showcase your added value—to potential food and beverage manufacturing customers.
Centralize Your Content
Whether you use a CRM software program, a sales enablement software platform, or even just a shared drive, centralizing your content in a shared repository that's organized, intuitive and searchable will minimize the time your sales team spends searching for the right content, freeing them up to spend more time selling. Any step towards centralization and document tracking is a step in the right direction.
Not only will an easily-accessible repository of materials save your sales team time, but it will also support opportunities for intra-team, cross-team and onboarding education to foster further sales training. And members of your sales team may even discover content they didn't know existed! Knowledge is power, and being up-to-date with the latest and greatest information about your own food and beverage ingredients promises to empower your sales and marketing teams.
Setting Your Team Up for Success
Let's face it, boosting productivity is a complex process with a lot of variables and no simple solution. But by implementing just a couple of key sales enablement tactics, you can easily give back valuable time to your sales team and set them up for even greater success. If you would like to learn more about our approach at ColinKurtis and how we can help power your business to success, reach out to Mitch Robinson at [email protected] or call 815-965-6657 EXT. 1.
Blog post from: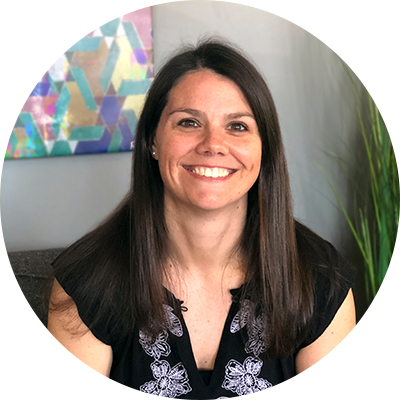 Kristen Mattingly
Sales Enablement Director