Sales and marketing are not only critical components of a successful business, but they are also integral to one another. Unfortunately, and more often than not, they are siloed organizations merely co-existing within a company. When well aligned, they can be a powerhouse team driving great success.
What is Sales Enablement?
Sales enablement is the strategy of equipping a sales team with the tools and materials they need to succeed. Providing content and tools in a way that is easy to access- and share- frees up your sales team up to spend more time doing what they do best: selling.
At its core, a sales enablement program focuses on providing your sales team with the resources they need- at exactly the right time throughout the sales cycle- to increase engagement and ultimately, close more deals.
What's Driving the Need for Sales Enablement?
There are ever-increasing pressures driving the need for an effective sales enablement strategy, but in today's business atmosphere, a few rise to the top.
Both sales and marketing teams are often being challenged to do more with less. Marketing is taking on more and more responsibility when it comes to lead qualification and even revenue goals. Sales teams are continually tasked with closing more deals, faster. Greater sales and marketing alignment through a sales enablement strategy allows the teams to work together and effectively do more with less.
It's no secret that buyers do a majority of their buying research before ever speaking with a sales rep. Creating content that's tailored to a buyer's needs- and addresses the challenges they face at different stages throughout the buying cycle- allows companies to stay on top of these shifts in the buyer's decision-making process.
Why Sales Enablement and Marketing Play Well Together?
Creating real synergy between your sales and marketing teams not only generates greater efficiency, but also increases the effectiveness of sales and marketing initiatives. Together, your teams create greater impact by working together to produce and use content in a way that directly correlates to your buyer's needs.
Equipping your sales team with the content and tools they need at precisely the right time of the buying cycle, increases the sales team's ability to effectively position products against the competition- and win more deals.
Why is Sales and Marketing Alignment So Critical?
There is no doubt that marketing plays a significant role in successful sales, driving much of the content creation across the sales lifecycle. However, without proper alignment with sales, the marketing team may create content and tools that do not resonate with the active leads your sales team is engaging at any one time.
Collaboration creates opportunities for your sales team to provide your marketing with real-time feedback on what they are hearing from your customers and prospects. In turn, this allows your marketing team to create highly relevant content that really resonates with your leads. This collaborative effort not only produces more effective content with consistent, high-quality messaging, but also creates efficiency and comaraderie across these key teams.
When sales enablement is overlaid on a typical sales lifecycle, it not only provides your sales team with the resources they need, but provides them at exactly the right time throughout the sales lifecycle. This is where the magic happens. Creating and using content designed specifically to target buyer's challenges and needs at specific touchpoints across the buyer's journey increases resonance and engagement with buyers. It makes buyers feel as if your company not only understands their needs, but has a product or solution that solves their most pressing challenges. Ultimately, this increases your sales team's ability to close more deals and directly impacts your company's ability to drive greater revenue.
Marketing and sales alignment is truly critical. And a solid sales enablement strategy can make all the difference in setting a sales team up for success. If you would like to learn more about our approach at ColinKurtis and how we might help power your business to success, reach out to Mitch Robinson at [email protected]tis.com or call 815-965-6657 EXT. 1.
Blog post from: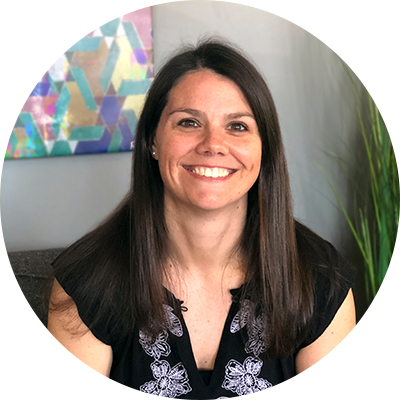 Kristen Mattingly
Sales Enablement Director