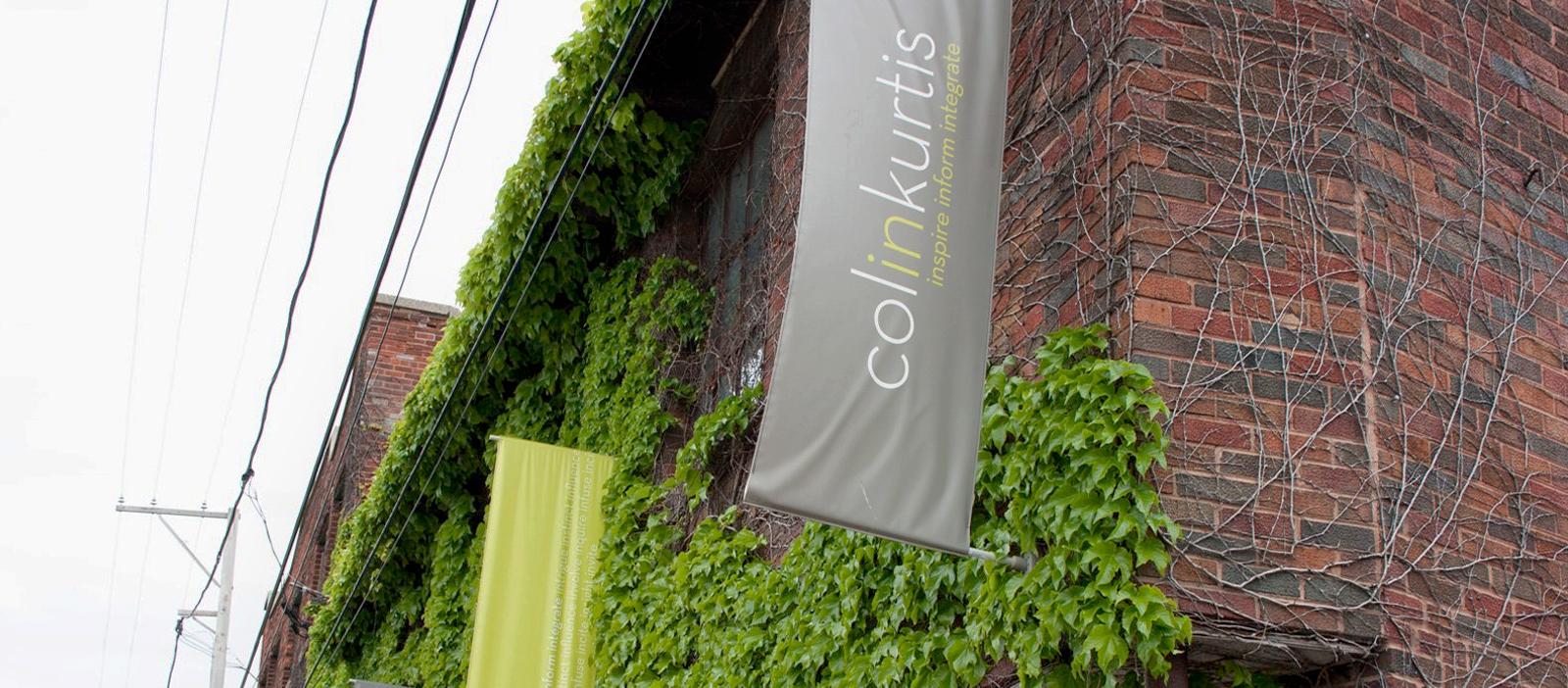 We're a marketing and design firm located in Rockford, Illinois, we've been designing and developing authentic strategic branding and communication solutions since 1996.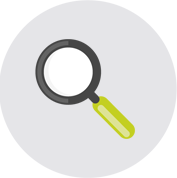 Research
We ask, listen, understand, survey, and analyze.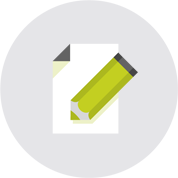 Develop
A creative custom-made plan is crafted to achieve your goals.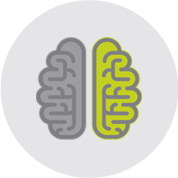 Design
Everything is focused and connected through design.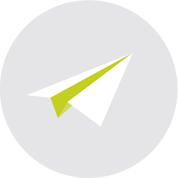 Delivery
We deliver everything you need on time—and nothing you don't.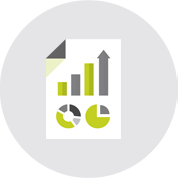 Measure
Whether it's metrics or analytics—we use them all to measure success.
Research
Strategic Planning
Brand Strategy & Messaging
Brand Identity, Naming
Website Design & Programming
Media Campaign Strategy & Buying
Sales Enablement
Public Relations
Print & Online Ad Development
Packaging and Point of Sale
Tradeshow Booth Development & Design
Event Planning
Literature Development
Copywriting
Social Media
Internet Marketing Campaigns
Video Production
TV & Radio Commercial Development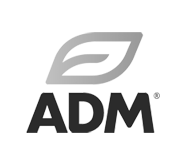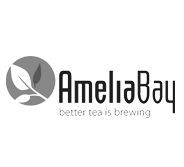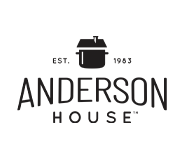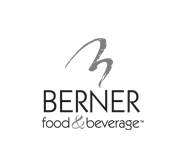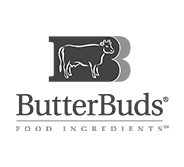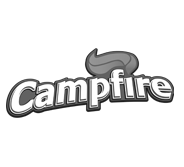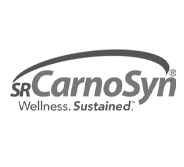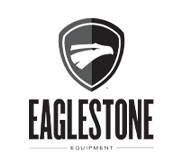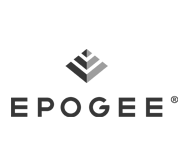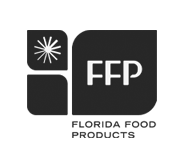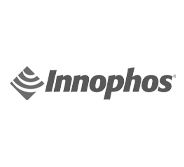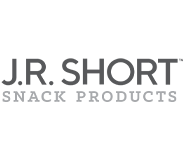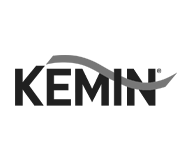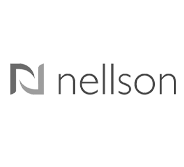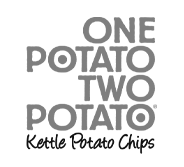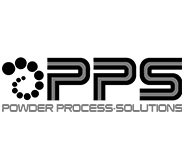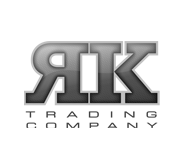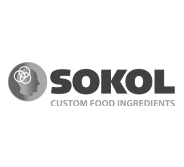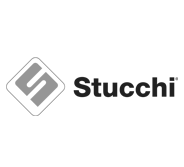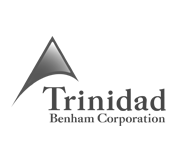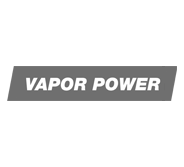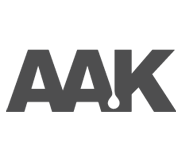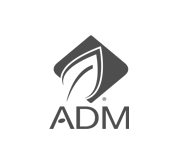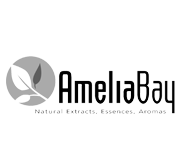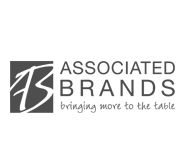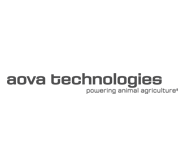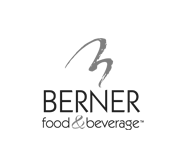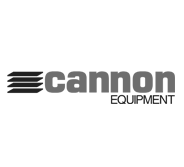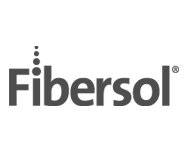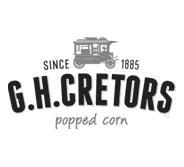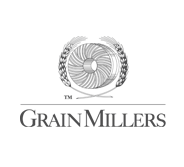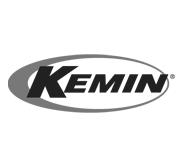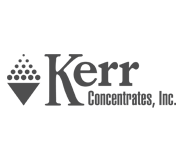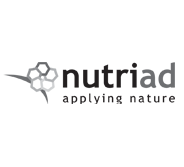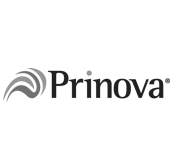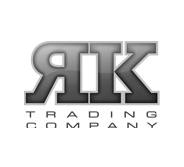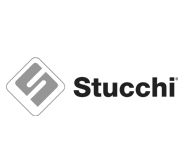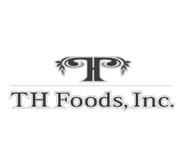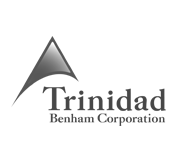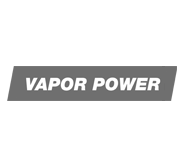 Smart, Focused, Dedicated, Caring, Creative, and Fun—Just a few words we look for in our teammates at ColinKurtis. We have found over the years that creating a cohesive team of individuals provides our customers with the best results. Every team member wants what you want—long-term success, long-term relationships and oh yeah, to have as much enjoyment in the process as possible.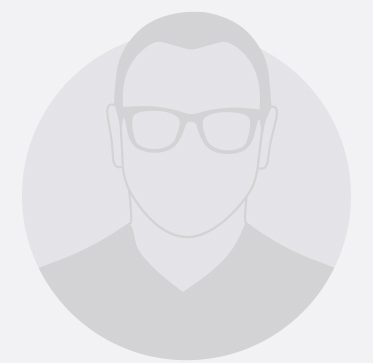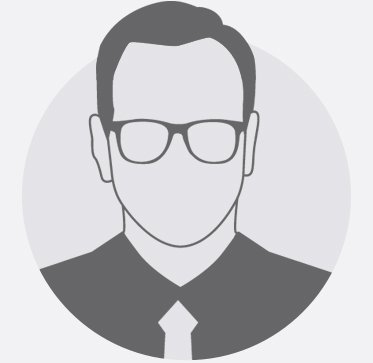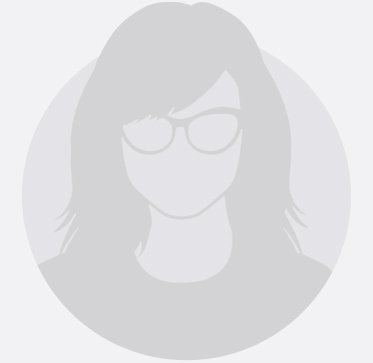 Colin Kampmier
Founder, Owner
Superpower: Keeping it real! Connecting with our customers and team on a personal level to keep the fun in the work.
Background: With a BA in Marketing and an MA in Sports Marketing, I started ColinKurtis in 1996, out of my home with an old college buddy. Over the years, the one thing that hasn't changed is our commitment to delivering great creative based on sound strategy that gets results. I have dedicated myself to finding marketing strategies and campaigns that provide client-driven results, all while working as a team together with our customers.
Diversions: Revolve around my daughter and my girlfriend—if I am not with them, you can find me at work. When I get away from it all, I'm bowling, golfing or playing Texas hold 'em.
One Thing People Don't Know About You: I considered becoming a pro bowler and bowled for the NCAA Championship.
Favorite Food: My own special concoction: a swirl of refreshing ice cream drawn from a Taylor® soft serve freezer, atop a premium Clyde's Donut, layered with a protein bar—created using trend-forward ingredient solutions from ADM, dietary fiber from Fibersol®, specialty plant-based oils from AAK, made by Nellson Nutraceutical—drizzled with caramel topping from SOKOL Custom Food Ingredients, and topped with a roasted Campfire marshmallow, all served with a refreshing glass of iced tea, courtesy of Amelia Bay.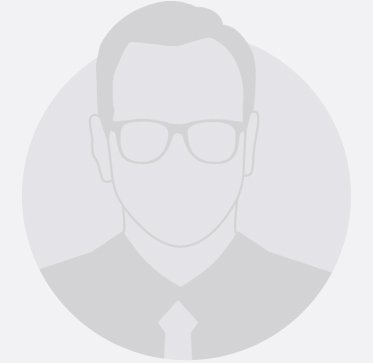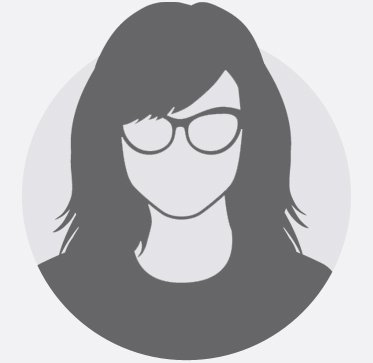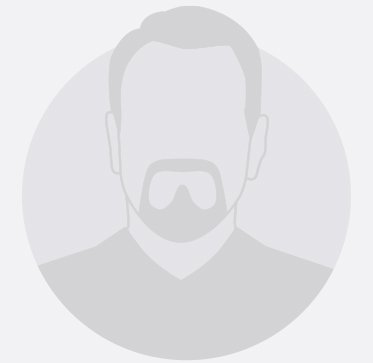 Debra Tucker
VP, Creative Director
Superpower: A gift for dealing with unpredictable, maniacal people and talking them off the ledge…not saying who…
Background: I earned my BA in art and design from Illinois State University and have 20+ years of experience in advertising and the creative field, including 15+ years of food industry experience. I've been with ColinKurtis since 2006, when I started as a strategist and creative director. In 2012, I became part owner and vice president.
Diversions: HGTV junkie, watching sports (but only the ones my kids play), refereeing two teenage daughters, trying to come up with something for dinner that everyone can agree on. I just realized I need a hobby….
One thing people don't know about me: I have a swearing problem…wait…everyone knows that.
Favorite Food: Bread and pasta…it is my comfort food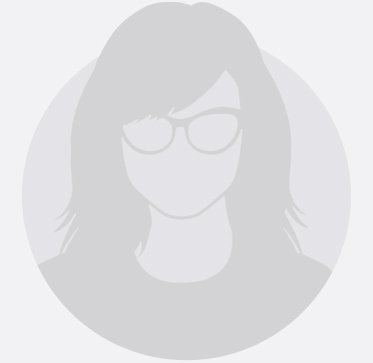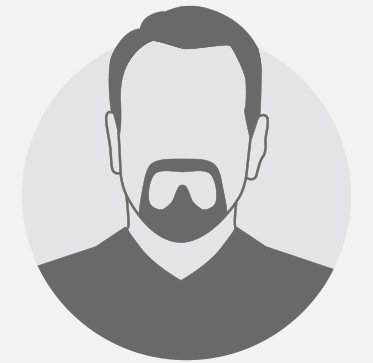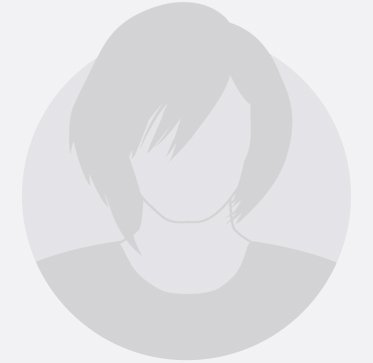 Brian MacLaren
Creative Director
Superpower: Bulletproof (thick skinned)
Background: BFA in Visual Communications from Southern Illinois University. 20+ years creative experience on both the corporate and agency sides. 13+ of them spent in the food and beverage industries
Diversions: 2 kids with plenty to do and many weekends spent in other towns watching one event or another.  Occasionally, I will sneak off to the gym or go for a run.
One Thing People Don't Know About You: I also answer to the nickname BAM
Favorite Food: Crab legs paired with a Schnickelfritz – Bavarian Weissbier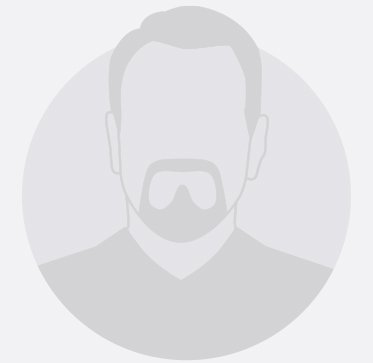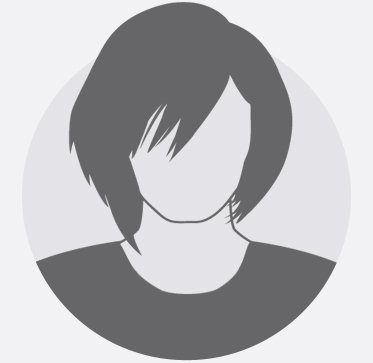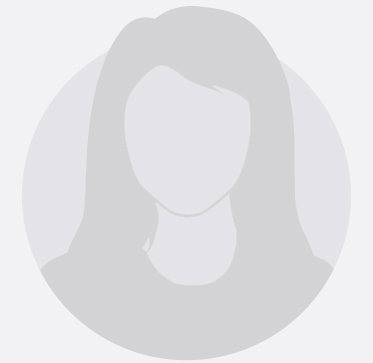 Leslie Daughtry
Digital Producer
Superpower: I'm the Fixer. I like a good challenge and I do whatever it takes to tackle the issue at hand.
Background: I earned my degree in web design with an emphasis in graphic design graduating from Harding University outside Little Rock, Arkansas in 2006. My career started in the luxury jewelry industry and served a short stint in the farming industry before coming to CK. (From diamonds and Rolex to tractors and tires…I've done it all!)
Diversions: Spending time with family, we love to go to flea markets and vintage shops and repurpose old things into new treasures. Traveling also provides creative adventures; whether inside the US or abroad. I love to experience and capture in photographs all of the different environments, landscapes and cultures that exist, and I've been fortunate to experience so many!
One Thing People Don't Know About You: I'm a twin!
Favorite Food: Ice cream. "You can't buy happiness, but you can buy ice cream, and that's kinda the same thing."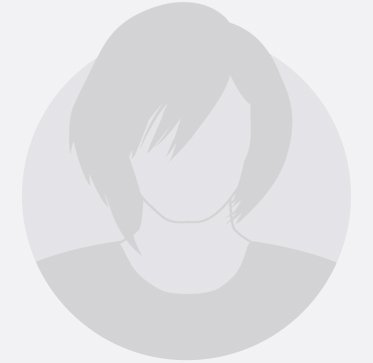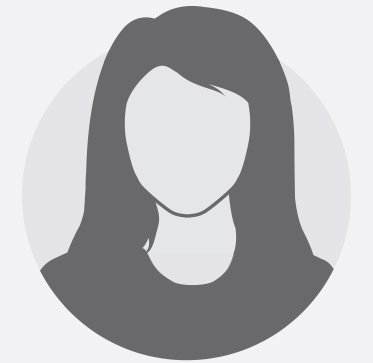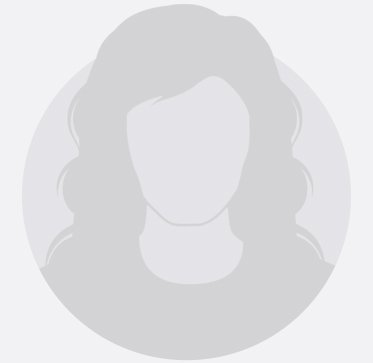 Laura Huff
Digital & Creative
Production Artist
Superpower: I am always willing to learn something new!
Background: I graduated from Wartburg College with a BA in Communication Design and Art. Before starting at CK in February 2017, I worked for a small newspaper and for a company which specializes in livestock marketing.
Diversions: My free time is usually spent with my husband, Patrick, and our spoiled dog Ripley. You can also find me outside running or at my desk painting.
One Thing People Don't Know About You: I grew up on a farm, but I can't seem to keep a houseplant alive!
Favorite Food: Strawberry shortcake with plenty of ice cream.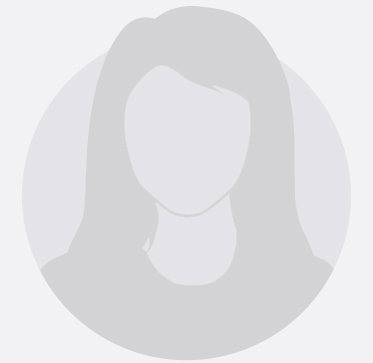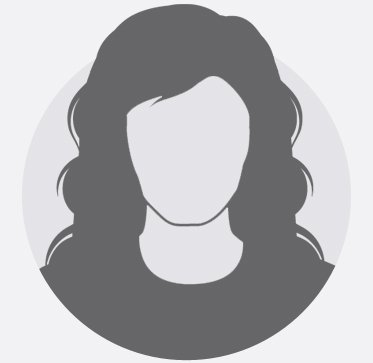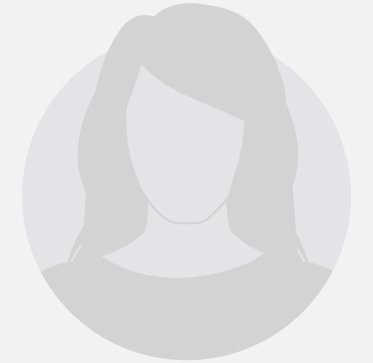 Kacey Smith
Art Director
Superpower: Staying cool, calm, and collected
Background: I graduated from Illinois State University with a degree in graphic design and general art and have 15 years of experience. I started out working for a Chicago based magazine, designing editorial layouts and promotional materials, then worked for a small marketing agency in Rockford until starting as a graphic designer at CK in January of 2012.
Diversions: Love being a mom and spending time with the fam. Watch a ton of movies and read murder mystery books. Love listening to music and being outdoors. Occasionally paint or do fun craft projects when I have time.
One Thing People Don't Know About You: I'm a huge sports fan! Love to play sports and watch them. Love to cheer on the Chicago Bears, Blackhawks and Cubbies.
Favorite Food: Firecracker shrimp, they're the perfect combination of sweet and spicy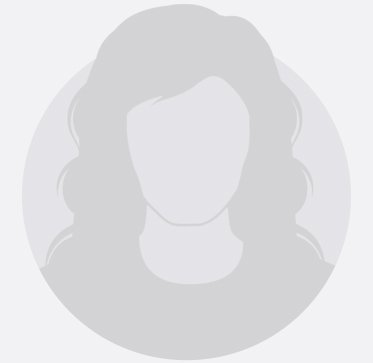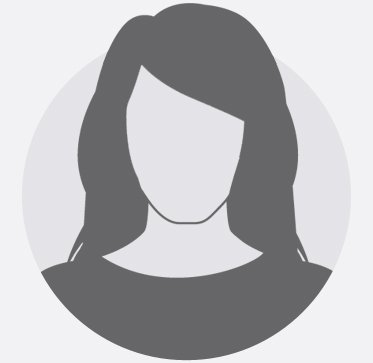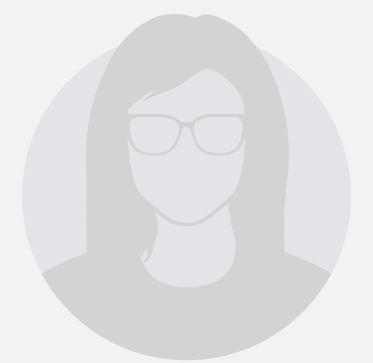 Kate Schupbach
Art Director
Superpower: Organized to the nth degree. My lists have lists.
Background: I earned my BFA in Visual Communication from Northern Illinois University and have been with CK since 2012. Before that I worked in Wisconsin creating promotional materials and custom designs for local and a few well-known brands, freelanced and worked for a small agency in the Chicago-area before starting as a Junior Graphic Designer.
Diversions: Spending time with my growing family, which includes dogs and babies. Making our fixer-upper a home (Joanna Gaines is my spirit animal), antiques, Chicago Cubs and Bears, long walks through Target, and wine.
One Thing People Don't Know About You: I used to be a cat person until I owned a dog. Now, I can hardly stand them.
Favorite Food: Pizzaterian, or my mother-in-law's homemade mozzarella sticks...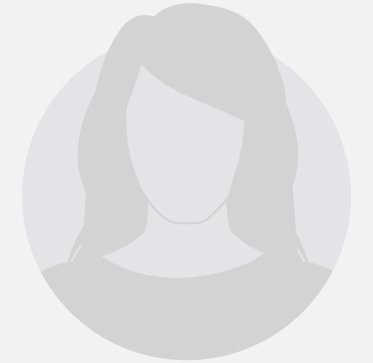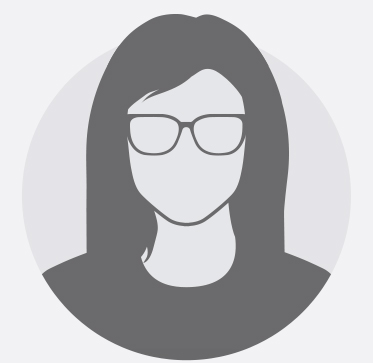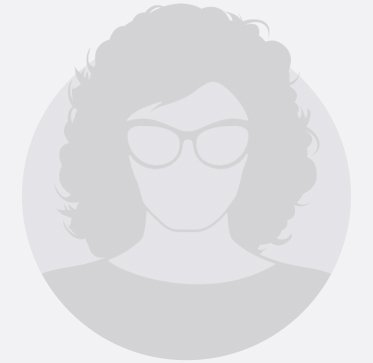 Kathleen Slabaugh
Art Director
Superpower: Always try and have a sense of humor even in the midst of a crazy day.
Background: Graduated in 2008 from Illinois State University which was great timing right in the midst of a financial crisis. From there I worked as a bartender (a position which flourishes during a financial crisis) while also working at a print shop. I caught my big break as a designer in the marketing department for a global food & ingredient company. From there I broke into the agency world. Two agencies later in 2019 I found my happy place at ColinKurtis.
Diversions: My husband and I have 3 crazy kids who certainly divert most of our attention. But when I get a moment I love all things fixer-upper. I love getting outside and running, biking, camping and boating.
One Thing People Don't Know About You: I was in Girl Scouts through high school and still remember the Girl Scout Promise.
Favorite Food: Beer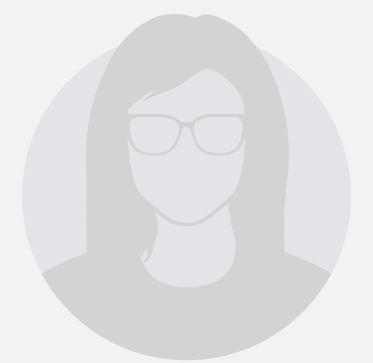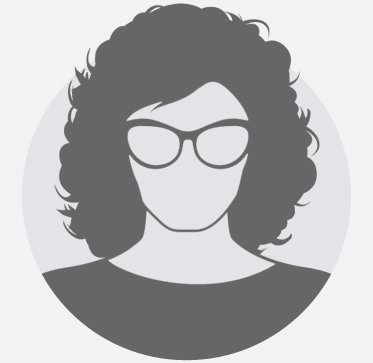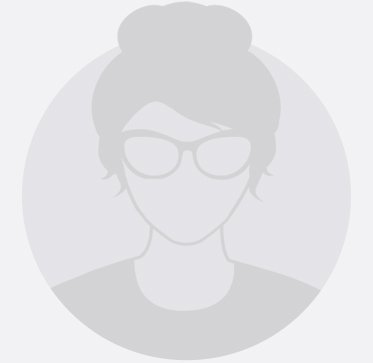 Juanita Hickerson
Senior Copywriter
Superpower: Ability to embrace, research, then write about a new topic (often developing a bit of a crush on it in the process)
Background: A checkered past including a BFA from Rockford College, a career in visual merchandising (with the scars to prove it), and writing stints with magazines, hair salon companies, a dog-centric website, and finally and best of all, CK!
Diversions: Black and white movies, prefer watching HGTV to actually working on/cleaning my own home.
One Thing People Don't Know About You: I have sent my dog text messages. On more than one occasion.
Favorite Food: Red wine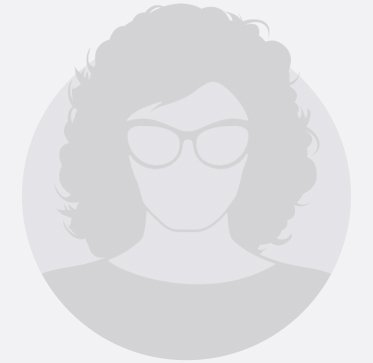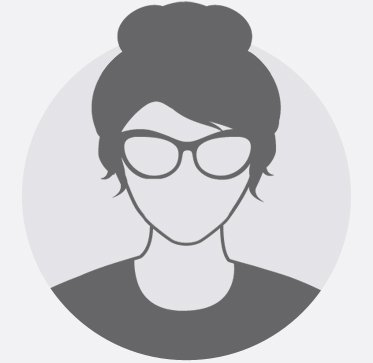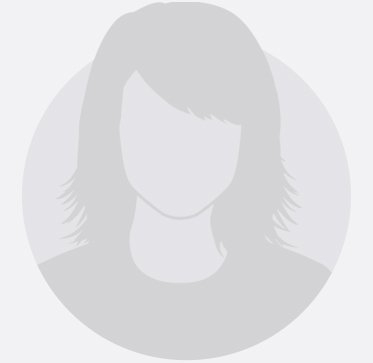 Rimsey Ranken
VP, Operational Efficiency
Superpower: Being organized and on top of things (which in part is due to my excellent memory, which my son is going to LOVE-haha) and negotiating (schedules/timelines, compromising, etc… all in a days work!)
Background: Along with a BA in Speech Communication from University of IL-Champaign and an MS in Communication from Indiana State University, I have 10+ years of project management/resource allocation/workflow management experience at advertising agencies (prior to this, all in pharma industry and mainly in Chicago, IL).
Diversions: Playing with my 3 year old, Tate, reading, swimming, watching Bravo, going to movies, hanging out with friends.
One Thing People Don't Know About You: I don't like belly buttons and I 100% believe in ghosts.
Favorite Food: My mom's broccoli cheese soup. Because getting comfort food that your mom made you is always the best food in the world.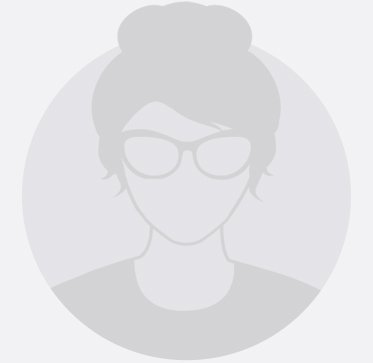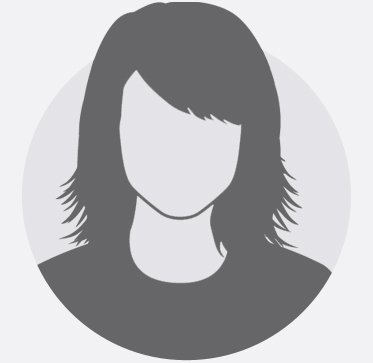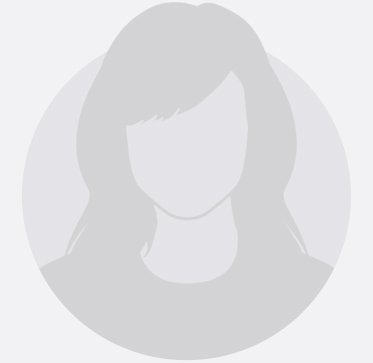 Penny Libby
Internal Sales
Coordinator
Superpower: Organizational skills – keeping everything running smoothly in the CK office
Background: After attending Northern Illinois University and Robert Morris College, I went down a business path that included manufacturing, water treatment, medicine, and a cemetery(!) before I came to work at CK seven years ago.
Diversions: Golf, softball, reading and movies
One Thing People Don't Know About You: As a small child, I would eat butter. By itself. Perhaps I still do.
Favorite Food: Chocolate, because it just makes you feel better.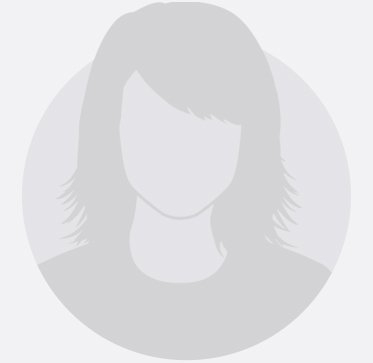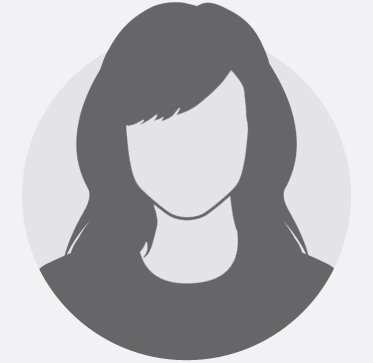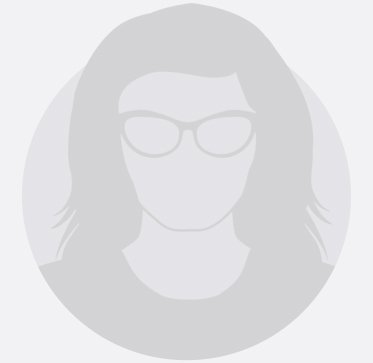 Carrie Livingston
Director of
Media Relations
Superpower: Currency manipulation, enhanced visibility, and wish granting: all to get clients exactly where they need to go!
Background: I have been specializing in media/public relations for food industry clients since 1997. Been with CK since 2007.
Diversions: Married, 3 kiddos, lots of furry friends: mutantly large dog, cats, fish, frog. I take care of everyone and bring home the strays of all kinds: people, pets, etc.
One Thing People Don't Know About You: Louis Armstrong's "What a Wonderful World" is my favorite song. I cry every time I hear it.
Favorite Food: Blackened chicken—many spices fused together. Creates a taste sensation with a spicy burn, but you dip each bite in lemon butter sauce and mellow out that burn. Leaves your mouth tingling. The recipe was originally created by Louisana Chef Paul Prudhomme, one of my favorite chefs.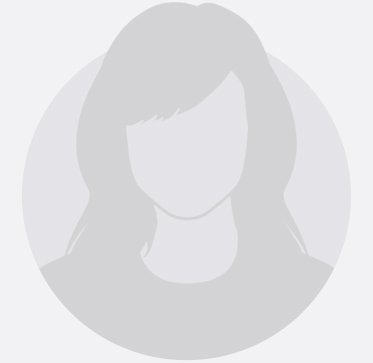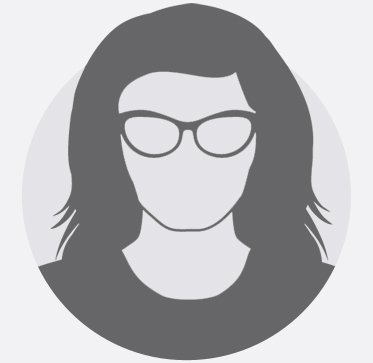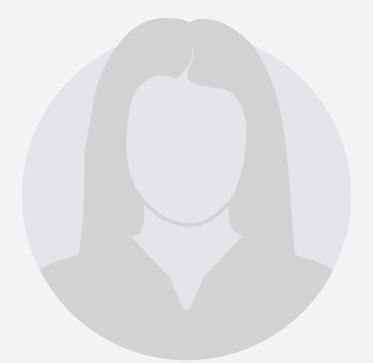 Valette Piper-Bledsoe
VP, Client Services
Superpower: Putting pieces together in ways no one else does—making order out of chaos.
Background: With CK since August 2014. Majored in Psych/Soc at Trinity University-Washington, because knowing why people do what they do is important for any career. Been working in marketing for more than 20 years, including for nonprofit organizations, corporations and advertising agencies. My not-so-secret passion is for integrating interactive media into traditional marketing; I don't focus on trends, but on strategy—and results.
Diversions: With three kids, a dog, and a cat, most of my time not at work is spent with my family. I love to cook, garden, make furniture and I'm a voracious reader, particularly of my husband's novels.
One Thing People Don't Know About You: I am a complete and utter geek and totally rule in Star Trek trivia.
Favorite Food: Cheese. Any kind, any way.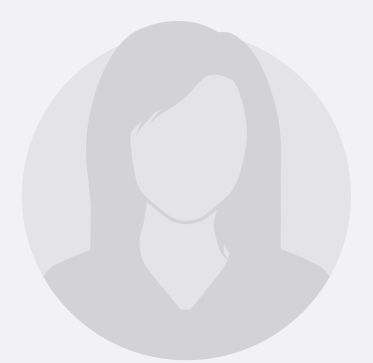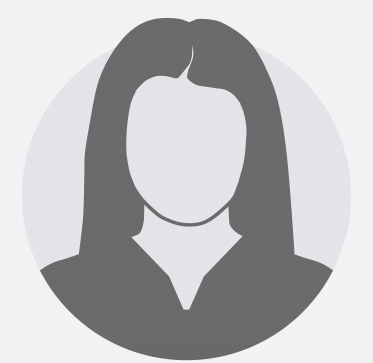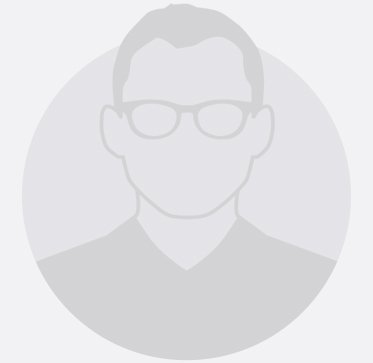 Eri Haycraft
Account Director
Superpower: Rolling with the punches—pushing forward to get to a resolution and get the job done
Background: I'm a University of Illinois at Champaign-Urbana alum who studied biology, but was drawn into the world of advertising after taking my first job at Draft Worldwide in Chicago. Since then, I've been at agencies big and small with both B2B and B2C experience.
Diversions: I love traveling and spending my free time with friends and family. My weekends are filled with sports activities and shuttling my two boys around to birthday parties and play dates. My husband is a middle school math teacher, which will come in handy as our kids' math homework becomes more complex year over year. I play tennis and golf, weather permitting, and when it doesn't, I play in a recreational bowling league.
One Thing People Don't Know About You: If I'm driving (alone), you'll find me singing along to the radio.
Favorite Food: French Fries, of course!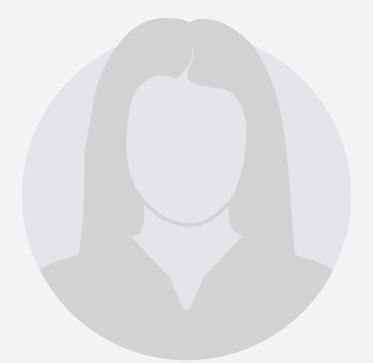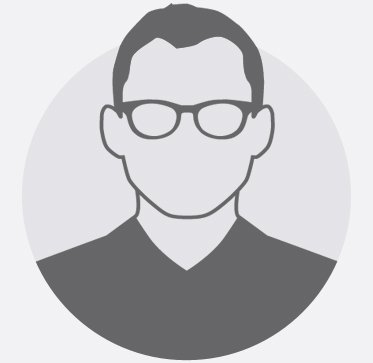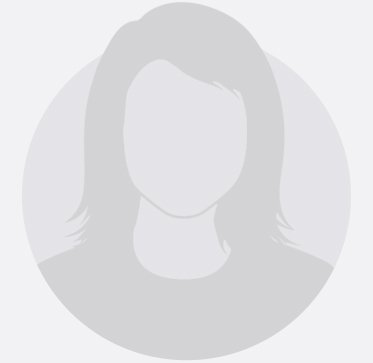 Mitch Robinson
New Account
Development Manager
Superpower: Conversationalist! I have the ability to talk with anyone on any subject, especially about ColinKurtis and my family.
Background: I have a BS In Sports Communications from Ithaca College and have known Colin since 1990, when I started working on local television. When I made a career change in 2011, Colin asked me to develop new accounts for CK, since we've collaborated successfully in the past.
Diversions: My twin girls. I coach them in soccer and watch them in every other sport. I also like watching professional and college sports, and playing video games. Yes, I admit I am a bit of a gamer geek. As an NJ native, I'm a Springsteen fan.
One thing people don't know about me: I do not like clowns. Editor's note: Does anyone?
Favorite Food: Steamed whole Maine lobster. Spent my summers in camp there and would get it fresh from the ocean to the table. Nothing better in the world, no butter needed.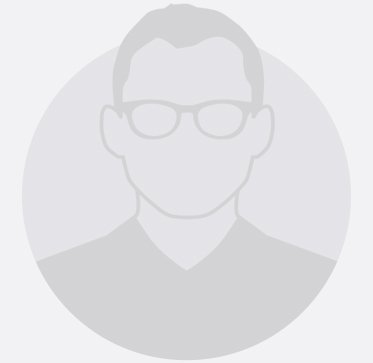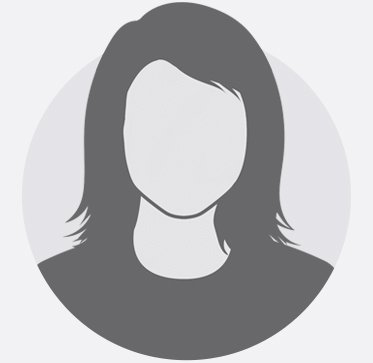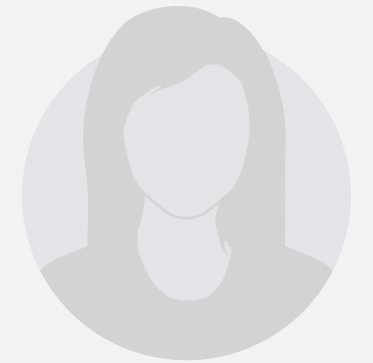 Corrie Ainsworth
Account Manager
Superpower: Happiness. I like to ensure the client is happy with the end result—and is kept in the loop during the process
Background: While working and going to school full-time, I earned my BA in Communications Management 2012. I have worked in the marketing field for over five years and taught marketing to adult learners for the past two years.
Diversions: I enjoy baking and reading, but not at the same time. It's always nice to take our dog, Norah Jade, for a walk. When weather permits you can find my boyfriend Al and I boating, hanging out with family or friends, and perhaps enjoying a nice glass of bourbon or wine
One thing people don't know about me: My family dog Max thought my beloved pet hamster—Chewy—was a squeaky play toy that needed to be silenced. And in the end, he did
Favorite Food: Breakfast food! Eggs, bacon, sausage, toast, hash browns (crispy), Swedish pancakes, regular pancakes...you name it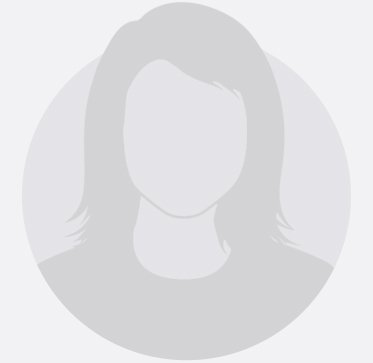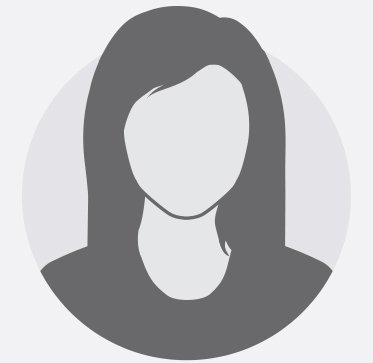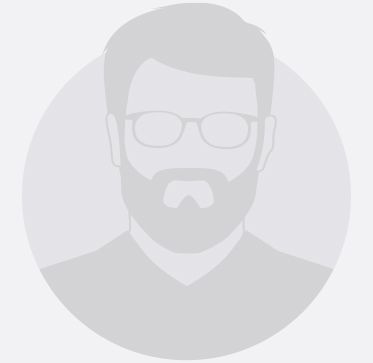 Wendy Arntzen
Project Coordinator
Superpower: I'm a quick learner. Like that one time when Peter Pan taught me to think happy thoughts and fly away to Neverland to mother the lost boys.
Background: Before joining ColinKurtis in May 2017, I attended Rock Valley College while interning at GiGi's Playhouse in Rockford, where I helped with their marketing and literacy.
Diversions: If I'm not at work, I am desperately trying to find time to be out on the water. I could live on a boat! With my dogs, of course. I need them to maintain my Crazy Dog Lady status.
One thing people don't know about me: I was accidentally hit in the head with a hockey stick when I was 1. The video is on YouTube for those of you who are interested…
Favorite Food: Ham loaf. Don't knock it till you try it. With a side of wine of course...and cheese. I love cheese...and chocolate...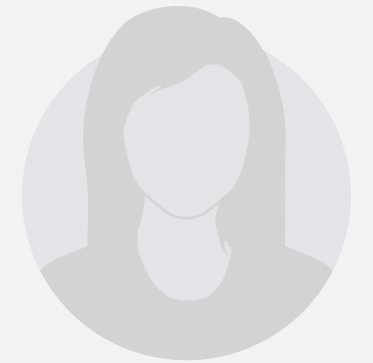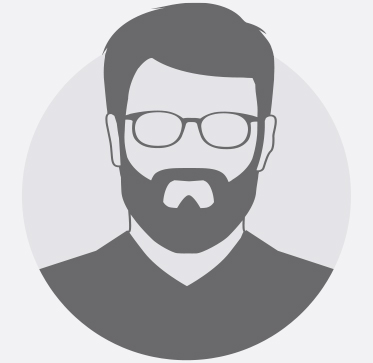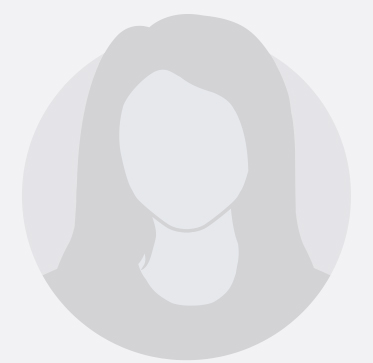 Michael Hopkins
Lead Developer
Superpower: Synthesizing: I love combining multiple ideas into a new one, and ideally, turning it into code for clients.
Background: After majoring in Marketing and Business Management at Judson University, I started my career in securities analysis (2008 was interesting). Since I couldn't stop writing software to do my work, I switched to programming fulltime. I've been developing for the web for the last several years, leading up to joining CK in 2018.
Diversions: You asked, so here's my list: books, new programming languages, games and game design, podcasting, music, movies, teaching new things to my children, eating buffalo chicken.
One Thing People Don't Know About You: I can wrap my arm around my head while holding a buffalo chicken sandwich.
Favorite Food: Pizza, going strictly by volume, but my favorite is Greek pastitsio. And buffalo chicken.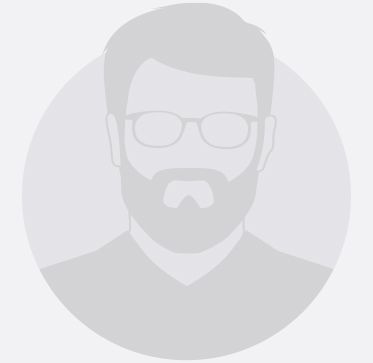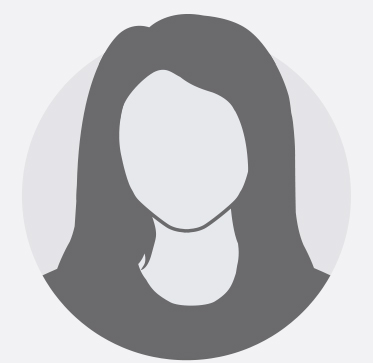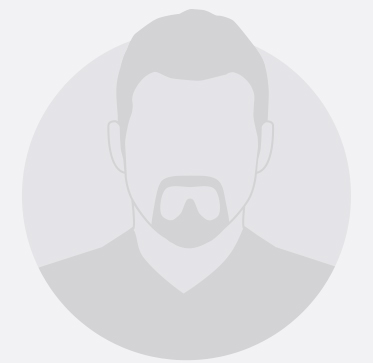 Kristen Mattingly
Account Director
Superpower: Bringing marketing and sales together so customers get just the right info at just the right time.
Background: I graduated from the University of Illinois at Urbana-Champaign with a BFA in Graphic Design. Since then, I've worked with both in-house and agency marketing teams doing exactly what I love.
Diversions: My husband and I have two boys who keep us on our toes, as well as three dogs who are always underfoot. When I'm not working, you'll most likely find me watching my boys play baseball, at the gym or binge watching an old tv series on Netflix. I'm a newcomer to country music—who is now completely hooked.
One Thing People Don't Know About You: I love to lift weights, definitely not a Zumba girl here!
Favorite Food: Candy! Hot Tamales, Now & Laters and gummy bears are my top faves.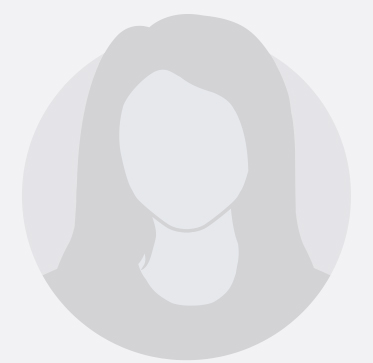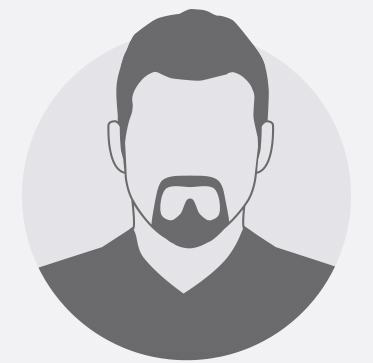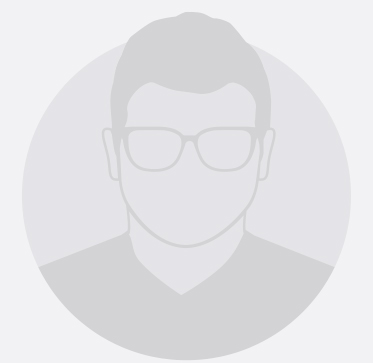 Timothy Strawbridge
Web Developer
Superpower: Translating expressions into just the right form of digital media.
Background: I like to make things better and constantly learn knew things. That's why I was a Continuous Improvement Coordinator in my previous job. And because for me, learning never stops, I am currently studying Computer Science at the University of Illinois at Springfield, having earned my Associate of Science degree in Software Application Development from Rasmussen College.
Diversions: When I'm not working or studying, I like to have fun, which to me means snowmobiling, playing basketball and football with my kids, and hanging out with my wife and family.
One Thing People Don't Know About You: I am secretly training for American Ninja Warrior.
Favorite Food: Ice cream, of course!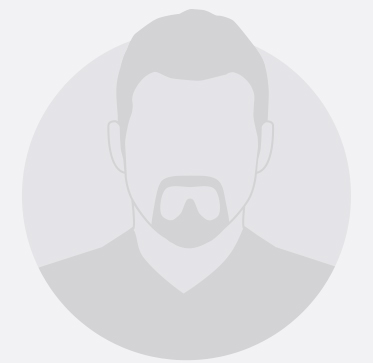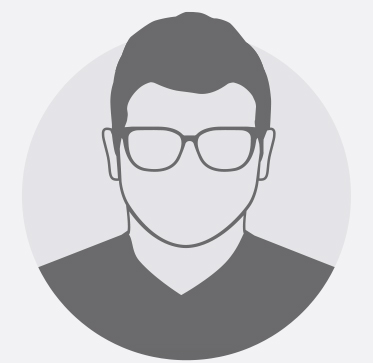 Matt Hensler
VP, Digital Integration
Superpower: Connecter—probably because I played a lot of Connect Four as a kid. I can quickly see how clients can maximize potential by integrating social into other areas and knowing the industry to find other solutions to increase ROI.
Background: I have a BA in Public Relations + Advertising from DePaul University and an MA in PR from Full Sail University. I owned a boutique social media + PR agency, worked in-house at Wells Fargo, USA Today and Toshiba. I led integrated marketing communication at a well-respected Chicago agency, partnering with fantastic brands including Walmart, Hershey's, Del Monte, StarKist, American Flatbread, Famous Dave's BBQ, Chicago Cubs and PAC-MAN. I won 3 City of Chicago's Social Media Awards and was named a PR News 30 & Under Award Winner.
Diversions: I love playing with my dog, Braxton. Also, I enjoy dining and traveling—I judged at the World Food Championship, and I'm a KCBS (Kansas City Barbeque Society) certified judge.
One Thing People Don't Know About You: I was part of Oprah's flashmob on Michigan Avenue.
Favorite Food: Fried chicken. I'm on the hunt for America's Best Fried Chicken—the current winner is Willie Mae's Scotch House in New Orleans.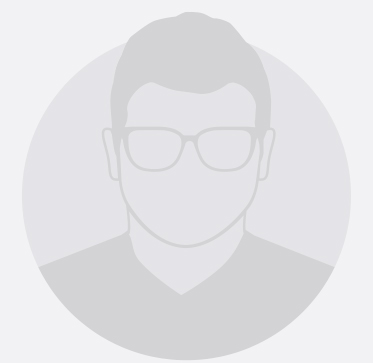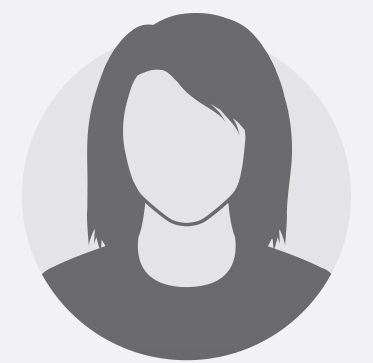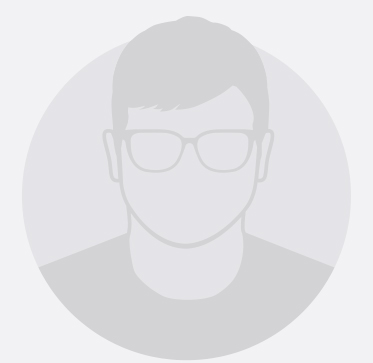 Julie Bliss
Receptionist
Superpower: Super Receptionist: faster than a laser printer, more organized than a spreadsheet, able to conquer mountains of paper in a single day.
Background: After 25+ years in banking as a branch manager/loan officer/business development officer, I've been a sales/office manager/accounting assistant.
Diversions: I love hiking, biking, kayaking, gardening, my book club, and doing service projects.
One Thing People Don't Know About You: I am a covert curb consultant, secretly judging people's lame landscaping and lack of curb appeal. I really should have my own HGTV show.
Favorite Food: A totally tricked out salad.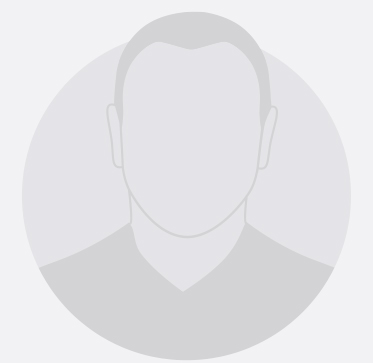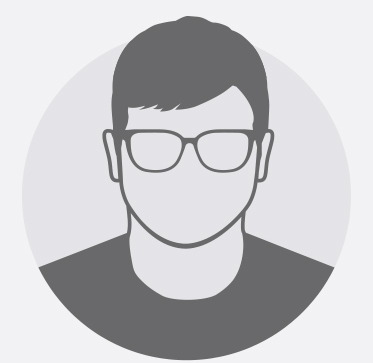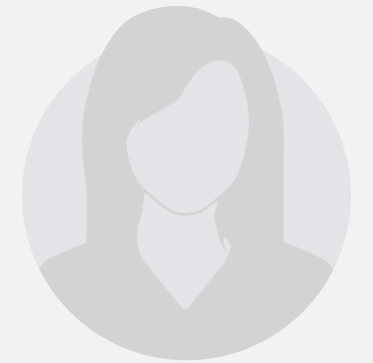 Stacy Kiejko
Account Executive/
Quality Control
Superpower: A sharp eye for detail. If there's a typo, I'll find it!
Background: I earned my BA in Organizational Communication from North Central College and have 10+ years of experience in marketing, communications and branding for both B2C and B2B organizations. Prior to joining ColinKurtis, I've worked in the tourism and publishing industries, and served as a freelance marketing professional for several small business owners.
Diversions: My husband, Stan, and our toy poodle, Holly. I love playing board games, cheering for the Chicago White Sox, and geeking out over all things Disney, Star Trek and Doctor Who.
One Thing People Don't Know About You: I started dance lessons at age two and continued with them all the way through college, graduating with a minor in dance. Tap is my favorite and Gene Kelly is my idol.
Favorite Food: Pineapple Dole Whip. Never heard of it before? Look it up...you'll thank me later!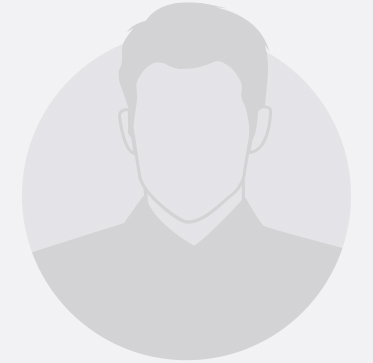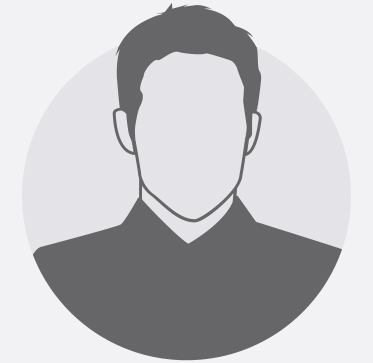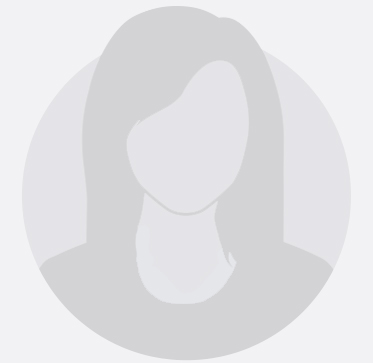 Eric Kron
Social & Digital
Media Coordinator
Superpower: Super adaptivity. I can learn new tasks quickly and take on a wide range of projects at once.
Background: I graduated from Roosevelt University Chicago in December, 2020. I studied Integrated Marketing Communications with a concentration in Creative Advertising. My Social Media internship with ColinKurtis is what lead me to my current position!
Diversions: Making music, skateboarding, watching movies, and attempting to bake.
One Thing People Don't Know About You: I have worked as a roofer for the last 5 years.
Favorite Food: Tacos and banana bread. (separately of course).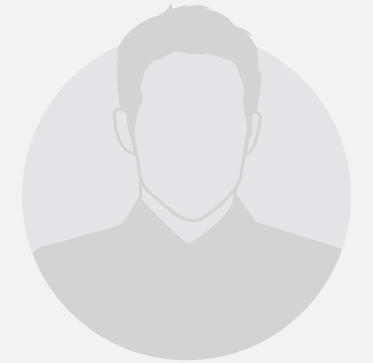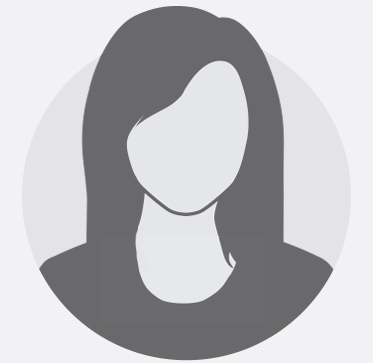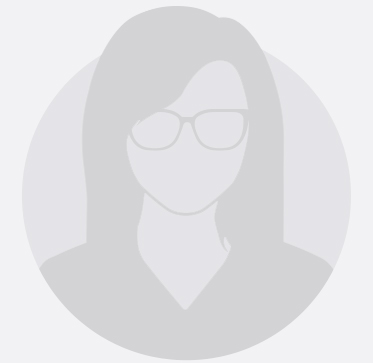 Megan Elliott
Account Manager
Superpower: Staying positive and bringing laughter to a tough situation.
Background: I graduated from Northern Illinois University with a BS in Family and Child Studies. Although I didn't remain in the field, I have brought my knowledge of how people of many ages think and communicate along with me. My experience spans across legal, marketing, communications, and B2B sectors.
Diversions: If I'm not taking my beagle mix, Leo, on a long walk with my husband, I am exploring new restaurants, camping, or on my couch watching FRIENDS for the millionth time.
One Thing People Don't Know About You: I am a Taylor Swift superfan...I know, I know.
Favorite Food: Pasta of any kind. Cheese of any kind.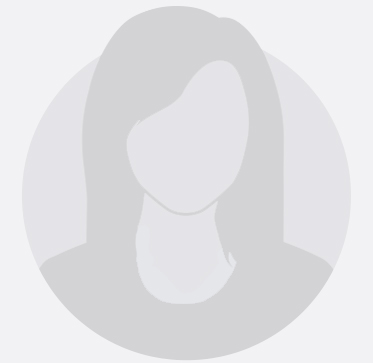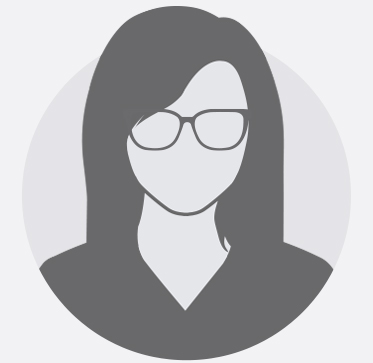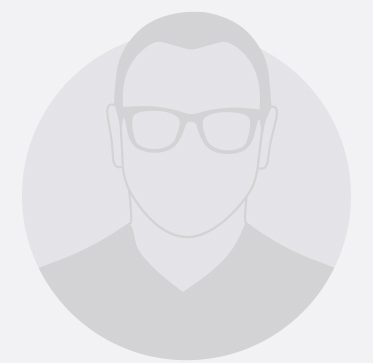 Lydia Kozlowski
Junior Copywriter
Superpower: Attention to detail. I always double and triple check my drafts before sending them off.
Background: I received my BA in English with a minor in Professional Writing from Lewis University, and my experience includes working in publishing, startup culture, and the luxury floral industry. I'm thrilled to learn and grow with the ColinKurtis team and their clients.
Diversions: In my free time, I enjoy spending time in nature with friends. Lucky for me, one of my old college roommates works at Glacier National Park and lives in a renovated school bus. I imagine I'll be visiting her very soon!
One Thing People Don't Know About You: I recently started playing pickleball, and I REALLY like it.
Favorite Food: Potato and cheese pierogi topped with chopped bacon and melted butter.
NUMBER OF EMPLOYEES (WE STARTED WITH 2)
NUMBER OF LANGUAGES WE CAN TRANSLATE
NUMBER OF CLIENTS
(WE STARTED WITH ONE)
NUMBER OF PLACES WE TRAVEL TO EVERY YEAR