We've heard it time and time again. Consumers want healthier food and beverage products that come with benefits: emotional, physical and more. However, summer is also the time to splurge and find products that make us feel nostalgic and that say, "treat yourself." You might be surprised by the hottest summer of 2022 trends we've found.
The Good Old Farmers' Market
Farmers' markets are still popping up all over the United States. When we think of picturesque summer scenes, we often think of local farmers' markets with rows of food truck options. Full of tasty local cuisine, fun live music and socializing opportunities, these events are becoming more and more popular as Covid-19 restrictions loosen—and it's a great excuse to get out of the house! Farmers' markets are also the perfect places to support local businesses in your area and try some new foods—from fried chicken sandwiches to frozen apple cider slushies and more.
Flavored Cheese Curds
The ColinKurtis Headquarters is located in northern Illinois, approximately 18 miles from the Wisconsin border. So, we love good cheese, and some of our people have tried the most phenomenal cheese curds. Check out Renard's Artisan Cheese for some flavor inspiration. You won't want the original cheese curds after trying these unbelievably tasty combinations:
Garlic and Dill

Ranch 

Cajun
Consumers Keep Screaming for Ice Cream
This year, ice cream got a whole lot cooler. Think Root Beer Float, but more like popsicles. Barq's Frozen Root Beer & Vanilla Ice Cream Floats are sweet, nostalgic and refreshing—just what we need on the hottest summer days. Plus, they're only 90 calories each, so you can indulge without feeling guilty. Find them at Aldi, Sam's Club and many more locations to fulfill your sweet tooth this summer.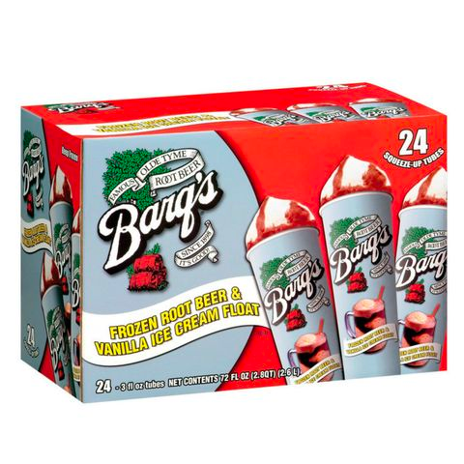 Sweet Collaborations: Kellogg's + Crumbl Cookies
Kellogg's and Crumbl Cookies partnered to develop a limited edition Frosted Strawberry Pop-Tarts cookie. This delicious cookie featured warm strawberry filling, white chocolate spread, mini rainbow sprinkles and a mini Strawberry Pop-Tart for the final touch. While it was only available from July 10-17 in 45 states, this LTO has people looking for more crazy collaborations in the near future.
Cheers to Hybrid Drinks
According to Mintel, consumers are willing to try new flavor experiences. When it comes to alcohol, they're looking for beverage hybrids that most likely feature a unique flavor combination many consumers haven't thought to try yet. Most interesting is the revival of the 90's Espresso Martini (also known as Espressotini), which offers a delicious cocktail mix of espresso, kahlúa and vodka.
Image source: absolutdrinks.com
Espressotini is a cocktail consisting of espresso, kahlúa and vodka.
Our team at ColinKurtis is pleased to see new indulgent innovations that delight across various categories. This summer, whether you're driving down to your local farmers' market or hunting down the latest national brand collaboration, be sure to check out these amazing flavor creations. Check out our recent work with Sunkist® Sauces and Dressings where we supported their citrus-inspired product launch and increased engagement across their social media platforms. Reach out to Mitch Robinson at Mitch@colinkurtis.com or call 815-965-6657 EXT. 1 to learn more about our approach.
Blog post from:
Valette Piper-Bledsoe
Vice President, Client Services