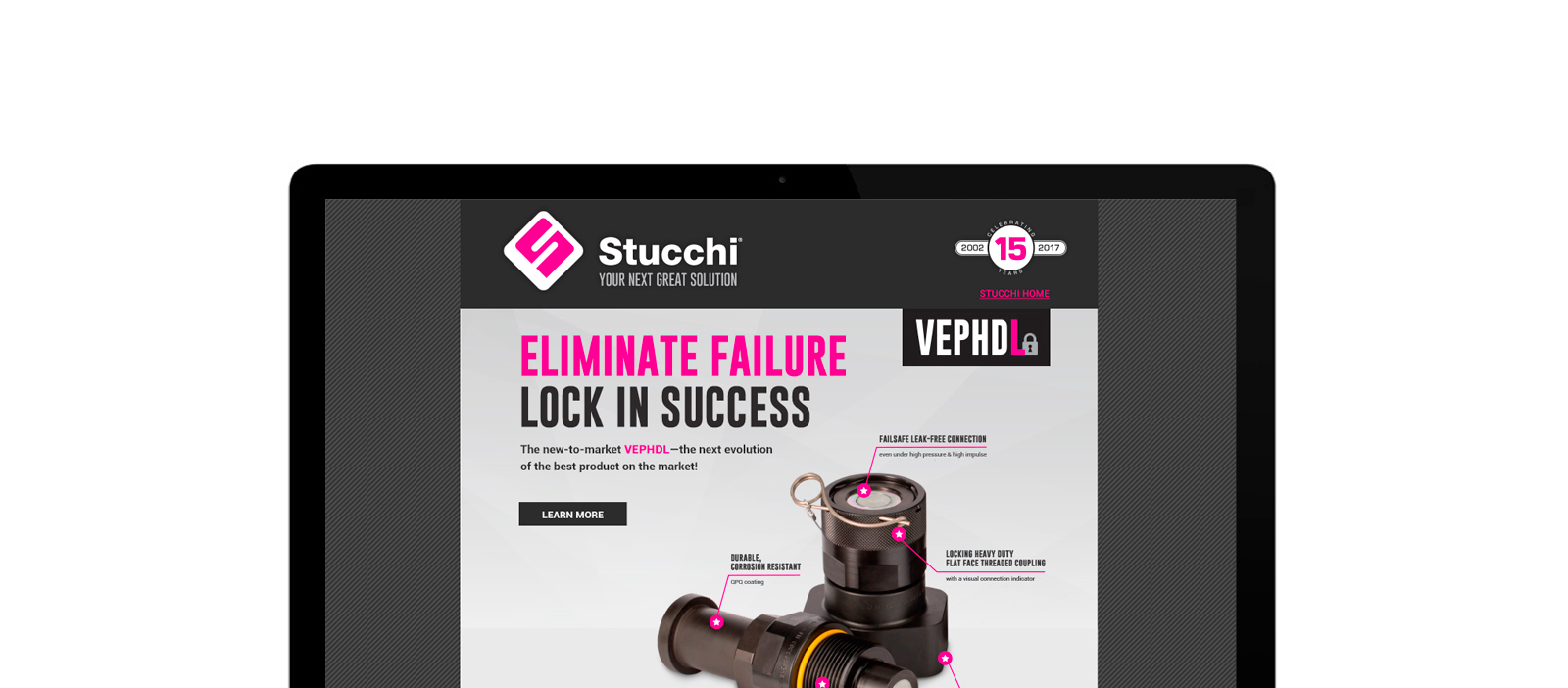 strategic planning makes a real connection in the marketplace
Stucchi USA
A Colinkurtis Case Study
Our client StucchiUSA, a forward-thinking solutions provider for hydraulic quick-disconnect applications, was ready to take the leap to a strategic level of marketing. Stucchi is a global leader in the design & manufacturing of quick coupling products with headquartered in Italy and U.S.-based operations and inventory located in Romeoville, Illinois.
MAKING A MARK
StucchiUSA wanted to differentiate themselves in the marketplace, bring attention to their latest product solutions, reinforce their position as a first-to-market leader, and introduce themselves to new markets.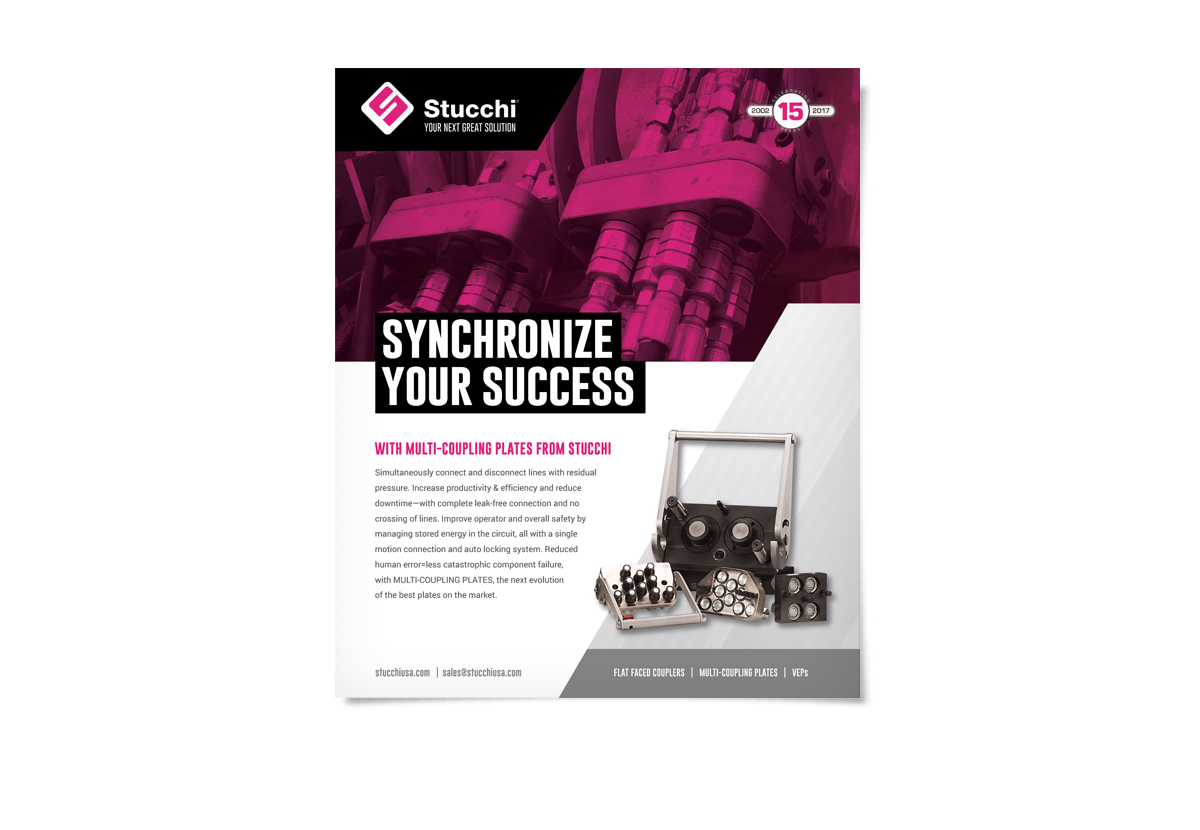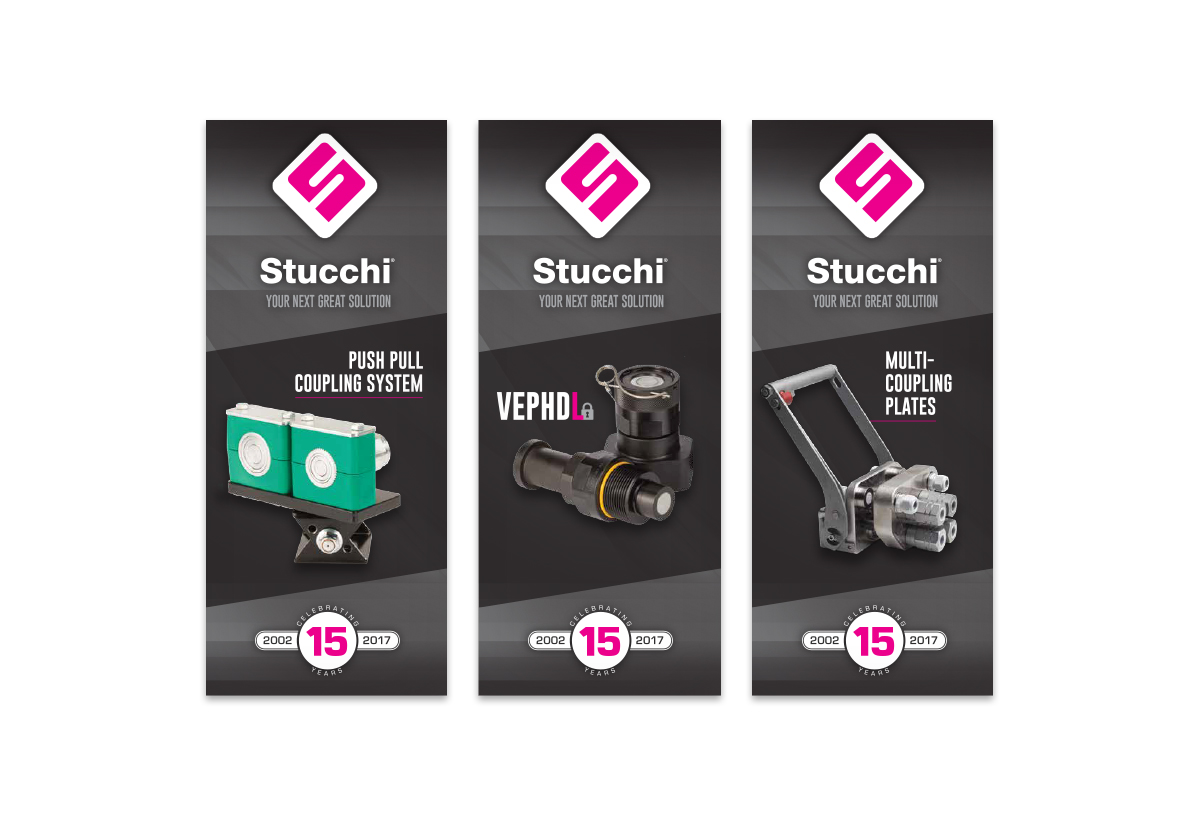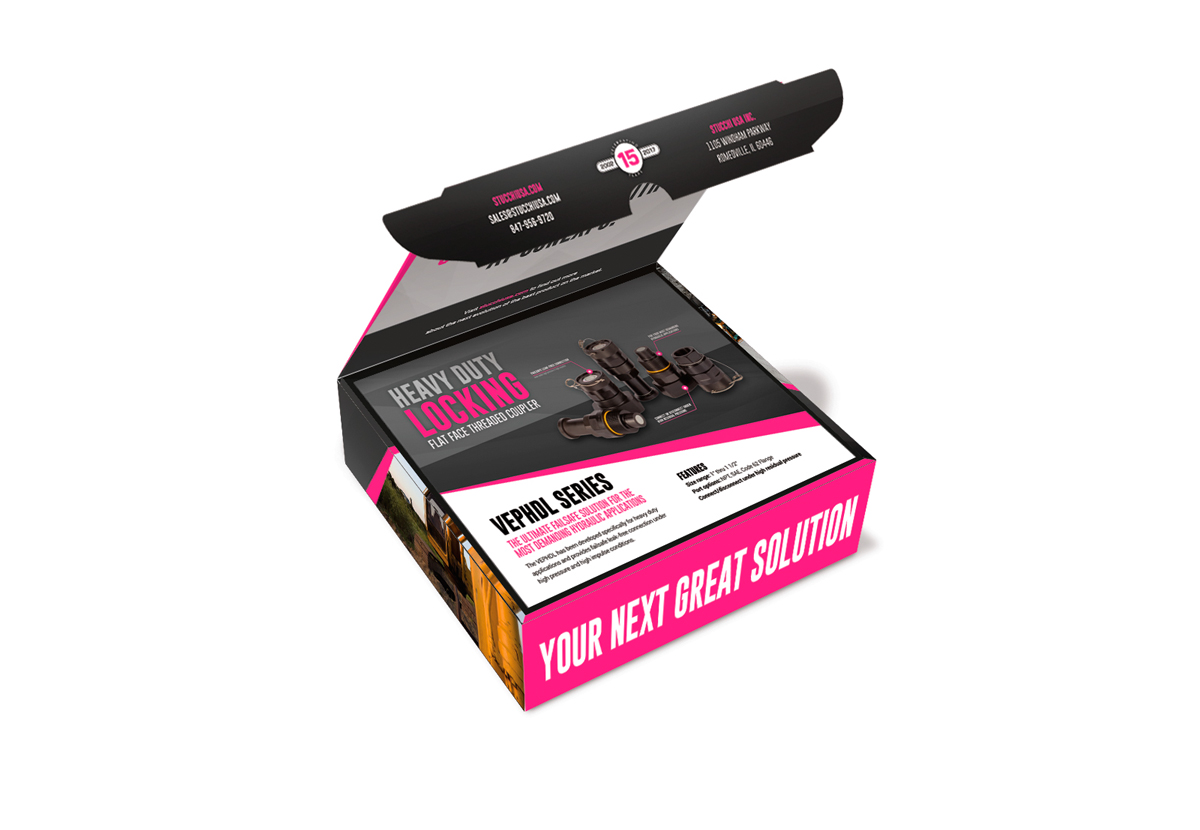 MOVING PARTS
Once our initial discovery took place, we started connecting the dots to create a comprehensive strategic marketing plan. Stucchi's next great solution—the VEPHDL locking heavy-duty flat face coupler—was new to the market, so its product launch drove the process. New tradeshow booth graphics highlighted the benefits of the VEPHDL, 'the next evolution of the best product on the market', as well as several other key product lines. Our media and PR guru got to work designing a media campaign with an integrated approach using print, digital, eblasting, and a variety of tradeshow communication tools to reach multiple target audiences with a minimal investment. The new PR campaign started a dialogue with various targeted publications, reintroducing the brand, highlighting new products, and creating a successful event at a key tradeshow. A new VEPHDL microsite became the destination for interested customers, and a customized direct mail piece reinforced the connection Stucchi made with visitors to their tradeshow booth. New collateral is underway, as well as a responsive new website which will feature problem-solving tools and easy-to-find product information.
"The service that CK provides is dynamic. It has evolved based on our need and has been executed with intimate detail and professionalism. The relationship that has developed is best described as 'we'." —Scott Rolston, Stucchi USA
CONTINUOUS IMPROVEMENT
The results are a higher level of brand awareness and engagement, key media and key customer attendance at trade shows, and increased website traffic and lead generation. A focused strategy with an effective creative execution motivated StucchiUSA to make a mark—and in the process, energized their sales team and inspired continuous improvement.