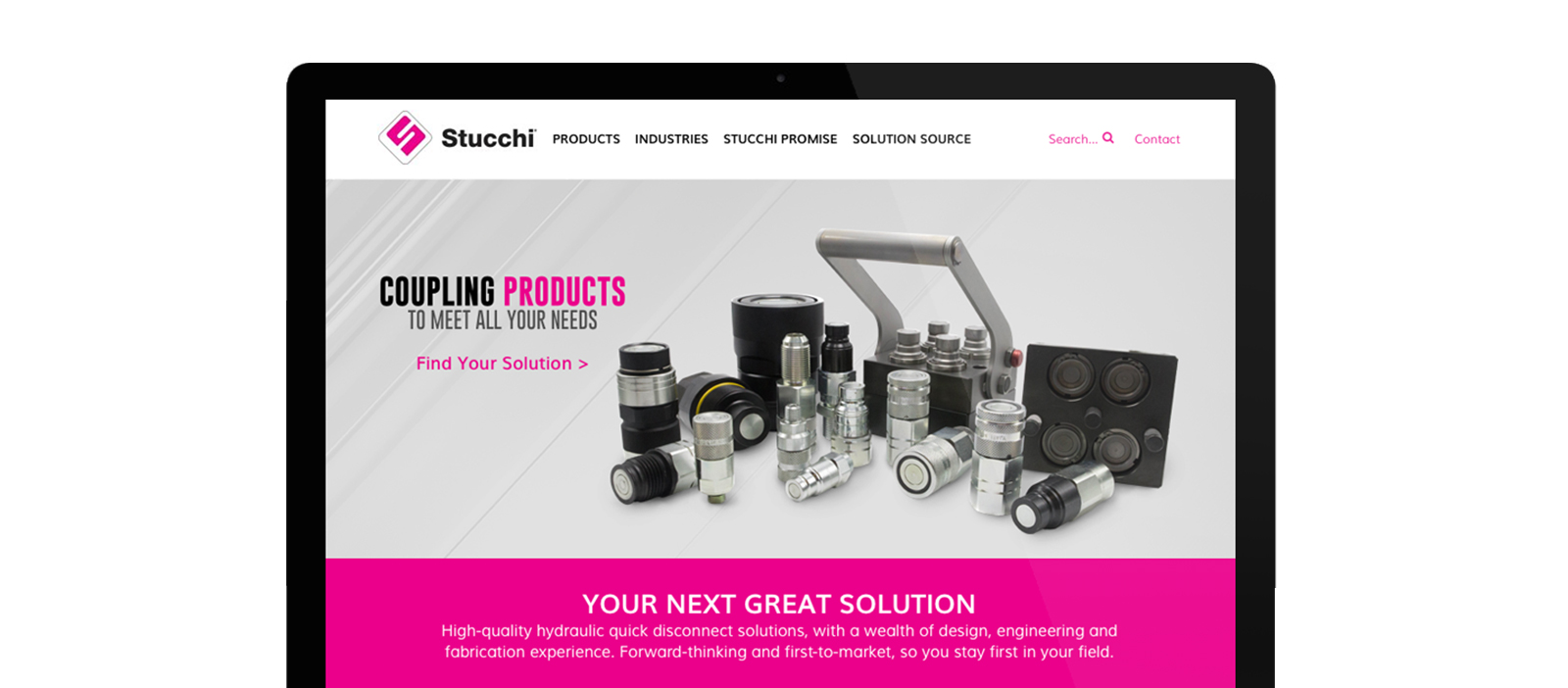 An updated website sets the stage for further success
STUCCHI INC
A ColinKurtis Case Study
Along with their commitment toward strategic marketing, the team at Stucchi Inc. wanted to update their website as a better customer resource and an effective funnel to collect their digital marketing traffic.
Stucchi is a certified manufacturer and global leader of hydraulic quick disconnects that is dedicated to finding solutions and problem solving.
CREATING A DYNAMIC USER EXPERIENCE
It was crucial for the new website to be effective, streamlined and responsive, with great consideration given to the different markets, needs and paths of Stucchi's site users.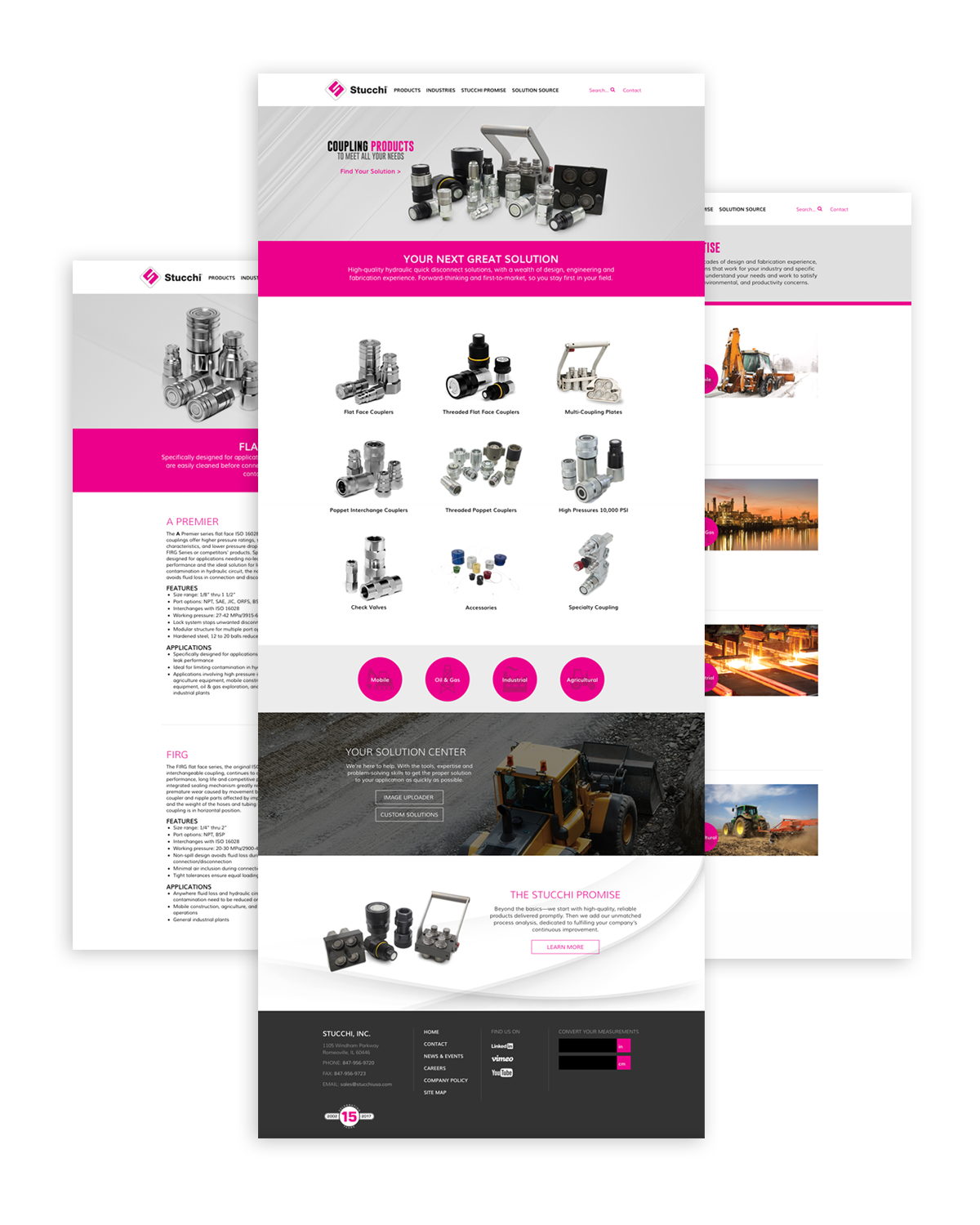 RESPONSIVE, STREAMLINED WEBSITE
An in-depth discovery process revealed the importance of making information readily accessible to a variety of site users—new visitors, current customers, or information seekers—with different needs. We all worked together to create a user-centric experience where all documents, drawings and pertinent information were at users' fingertips, structured and organized efficiently with a modern, colorful design that stands out from the competition. An extensive, yet easy-to-use product finder was developed to help users find just-the-right product, with filters for market applications and attributes such as style, size, working pressure and more. An image uploader allows users to quickly and easily upload images to start a conversation, ask questions, and get solutions. Lastly, a metric conversion tool on each page provides a handy everyday resource for users to revisit.
EFFECTIVE AND COMPETITIVE
Now, StucchiUSA has a website that represents their forward-thinking, first-to-market quality. The user-centric focus reflects Stucchi's commitment to helping their customers stay first in their fields, and is ready to make the most of inbound marketing efforts.