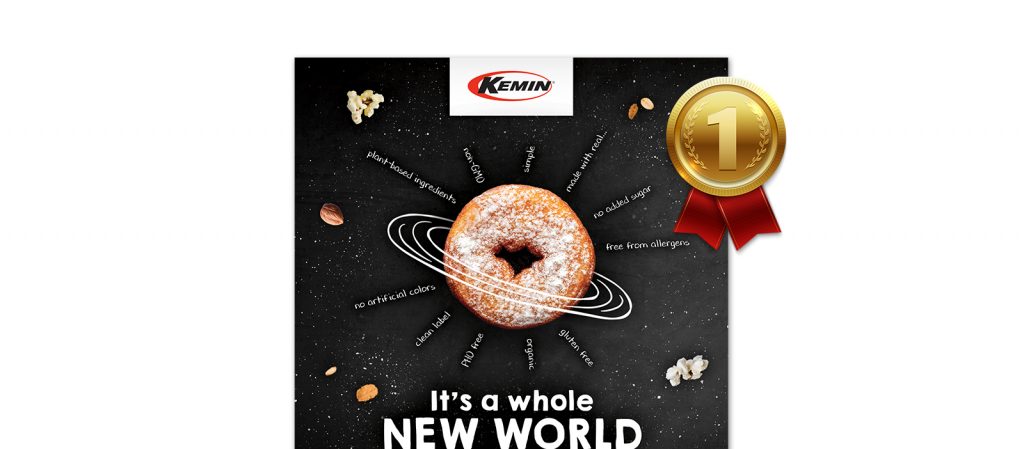 A winning campaign draws global attention to client's business unit
KEMIN FOOD TECHNOLOGIES: BEST AD AWARD
A ColinKurtis Case Study
Our client Kemin Food Technologies wanted an engaging way to let their audience know how Kemin can help them meet the current marketplace demand for specific label claims on food products. Kemin Food Technologies is a leading provider of customized shelf life extension and food safety solutions for the food and beverage industries.
HELPING CUSTOMERS ACHIEVE THEIR LABEL CLAIM GOALS
Making supportable label claims to information-hungry consumers is an effective way for food manufacturers to differentiate themselves in the crowded market. Kemin Food Technologies wanted to show their tier two manufacturing prospects in the meat & poultry and bakery & snack segments how Kemin can help them reach their label claim goals without sacrificing shelf life.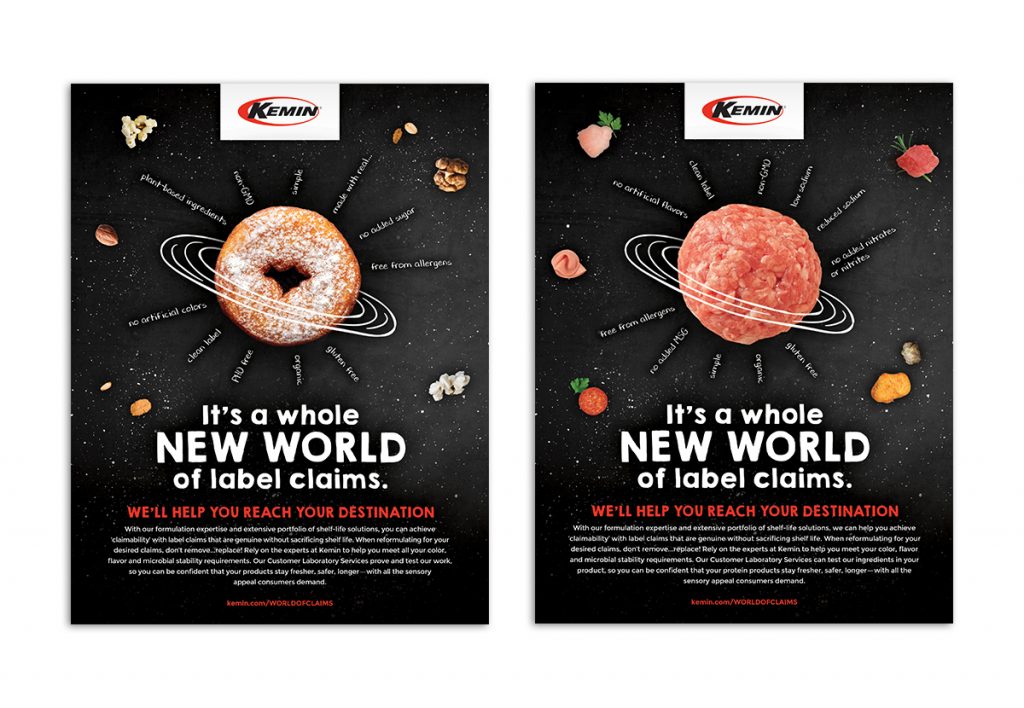 A WINNING CAMPAIGN
When the global Kemin Food Technologies team came together for a meeting with all of their global business units and corporate team members, the World of Claims campaign was voted "Best Ad" among their global business units, by a landslide. We look forward to finding more winning ways to help our client deliver this message to food manufacturers: Kemin Food Technologies can assist manufacturers in meeting their food safety, color, taste and freshness goals while supporting desired front-of-label claims that appeal to consumer audiences.