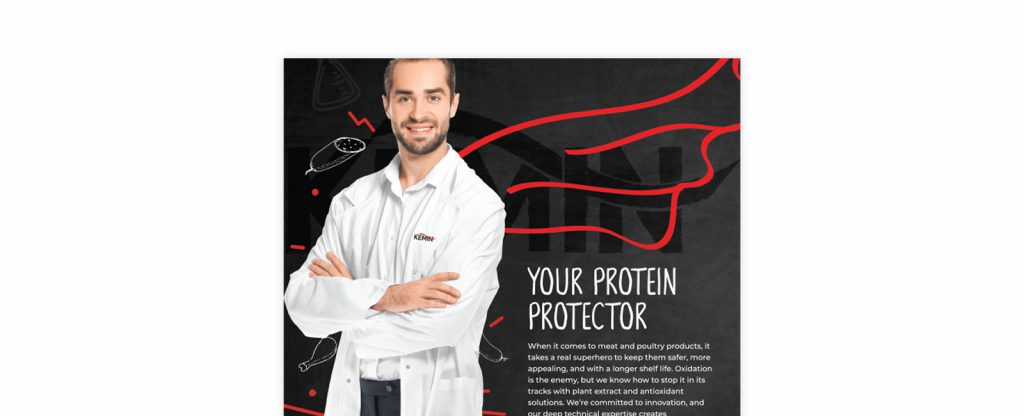 Beefing up a trusted brand
KEMIN FOOD TECHNOLOGIES
A ColinKurtis case study
Kemin Food Technologies, known for their food safety, color and flavor solutions, recently expanded their offerings and capabilities to include yield enhancement solutions for meat and poultry. The Kemin team came to us to help launch their innovative new product, Proteus®.
Infographics Highlighting Innovation
An industry publication partner promoted the infographic featuring consumer insights and introduced Proteus® as an effective and clean label solution.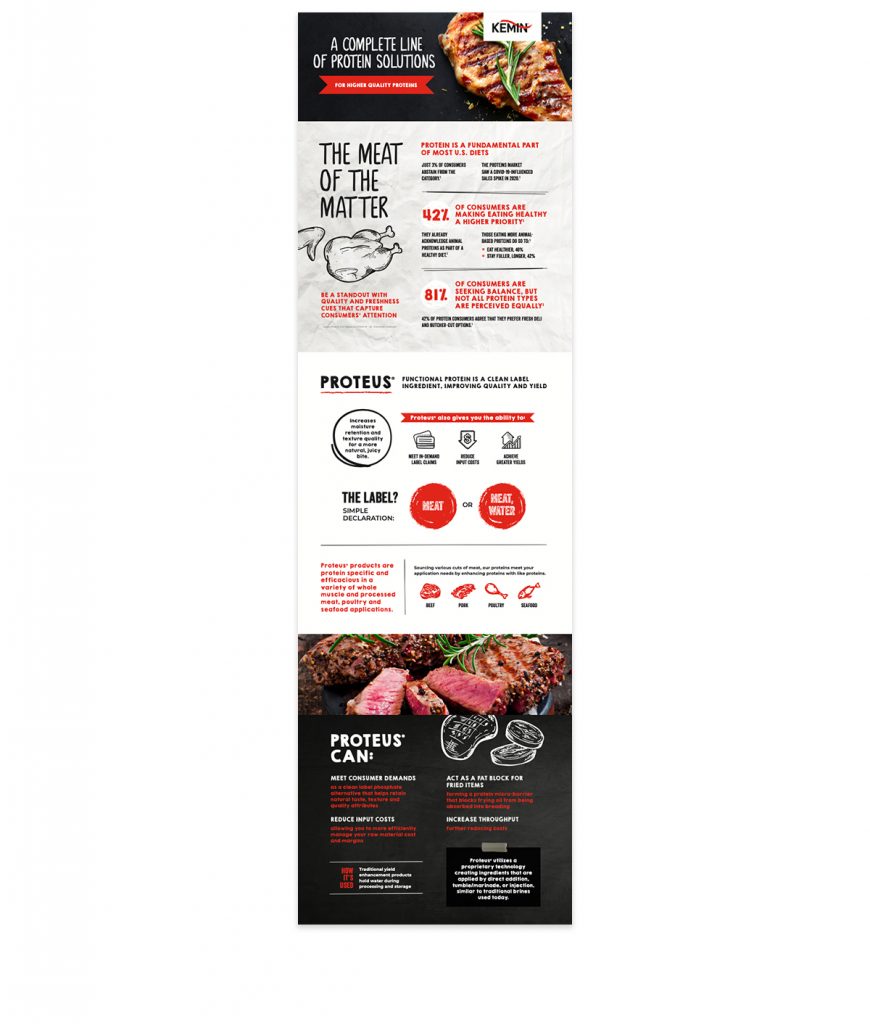 Meating Every Challenge Video
Highlighted in the Kemin 'Meating Every Challenge' video, Proteus® is officially introduced in their portfolio of solutions.
Targeted Email Blasts
Through a consistent drip of targeted eblasts, the phosphate alternative was showcased to many eager customers in the industry.
A Juicy Case Study
This case study highlights how Proteus® improved quality and yield (compared to untreated chicken) without traditional phosphates while leaving it full of juicy and appealing textures.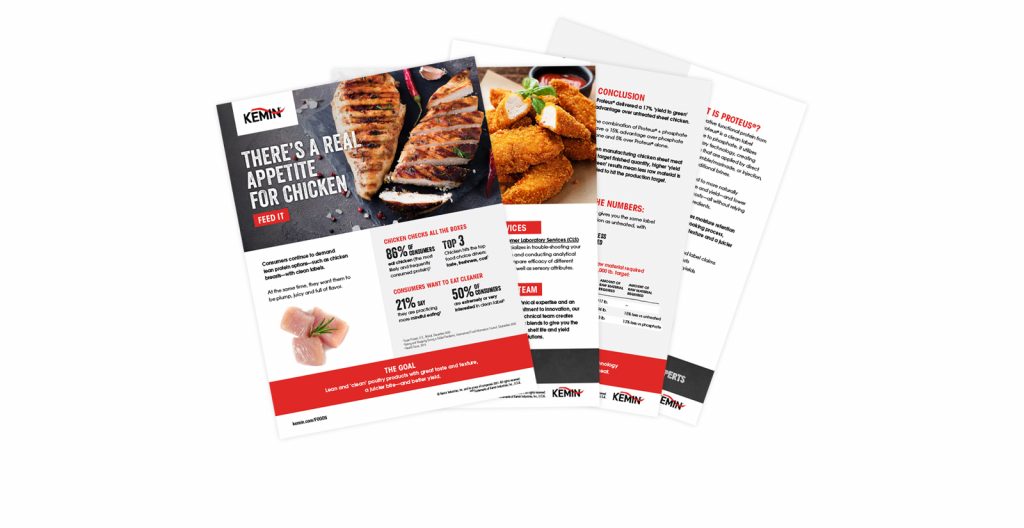 Sales Tools That Make You Salivate
ColinKurtis took creativity to a new level with eye-catching executions that buyers are likely to remember.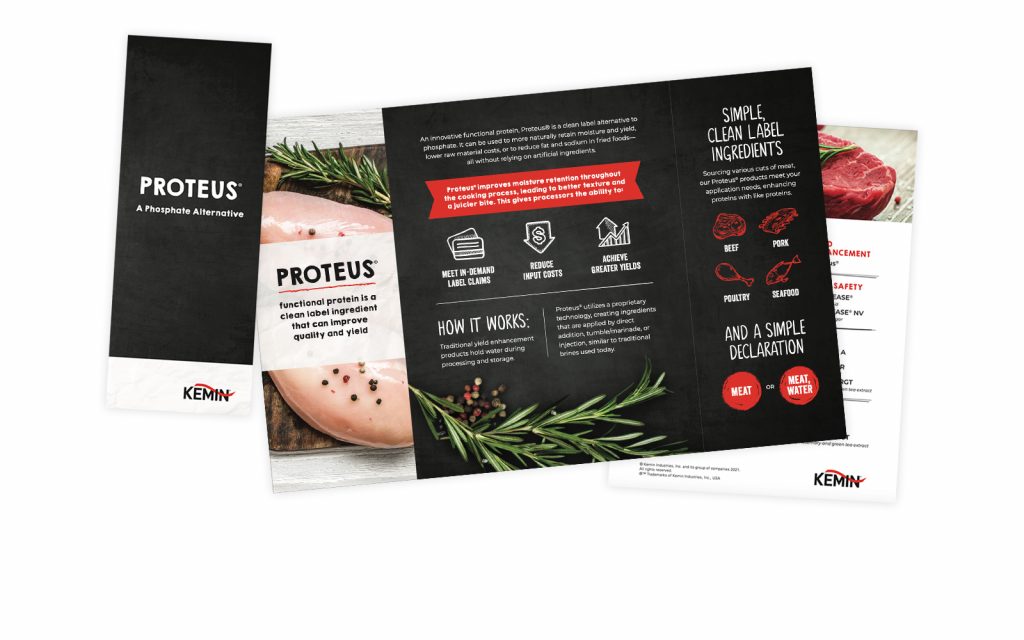 Paid & Earned Media
A webinar, advertorial and e-zine featured Kemin's expertise in the food industry to help customers find the right solutions for their meat and poultry while improving quality.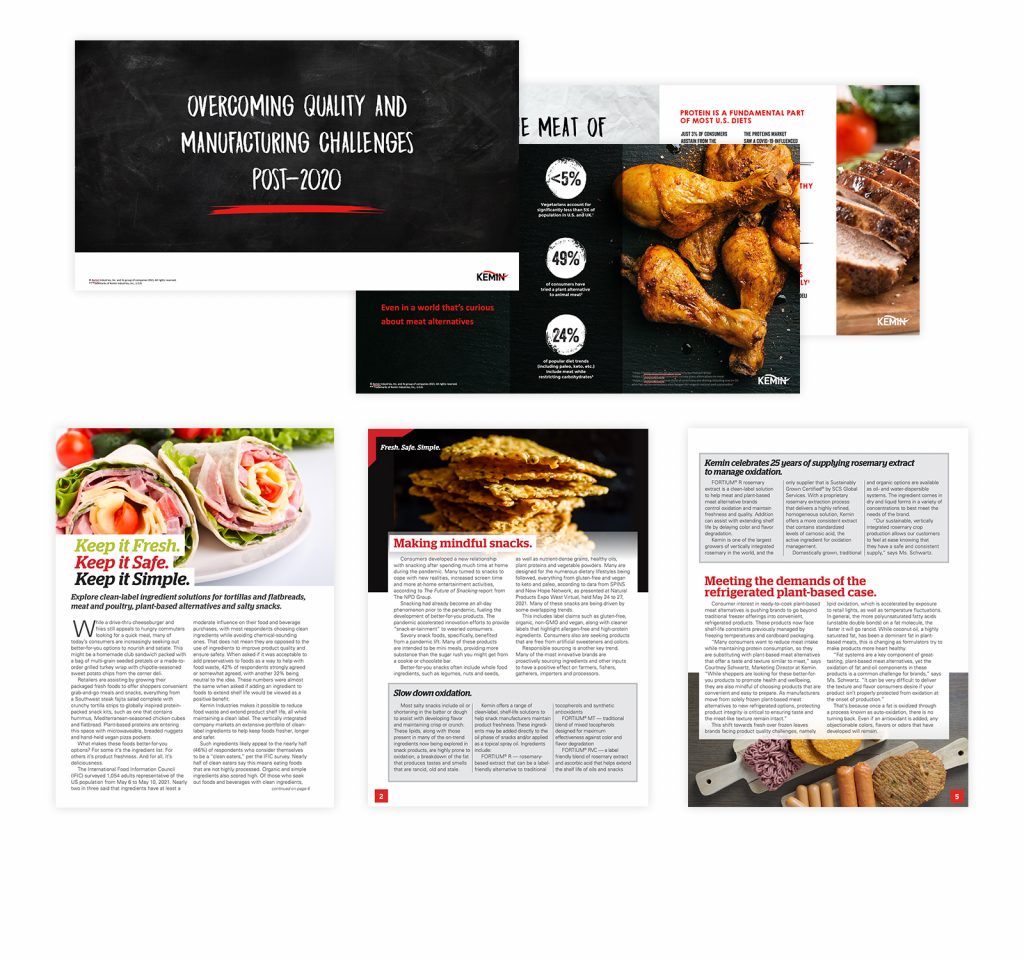 In Their Words
"As we continue expanding this new business and introduce products to the market, the team has been agile and innovative with their ideas. There is no doubt, the launch of Proteus® would not have been near as successful without the help of ColinKurtis. We truly view them as an extension of our team."
—Courtney Schwartz, Marketing Director