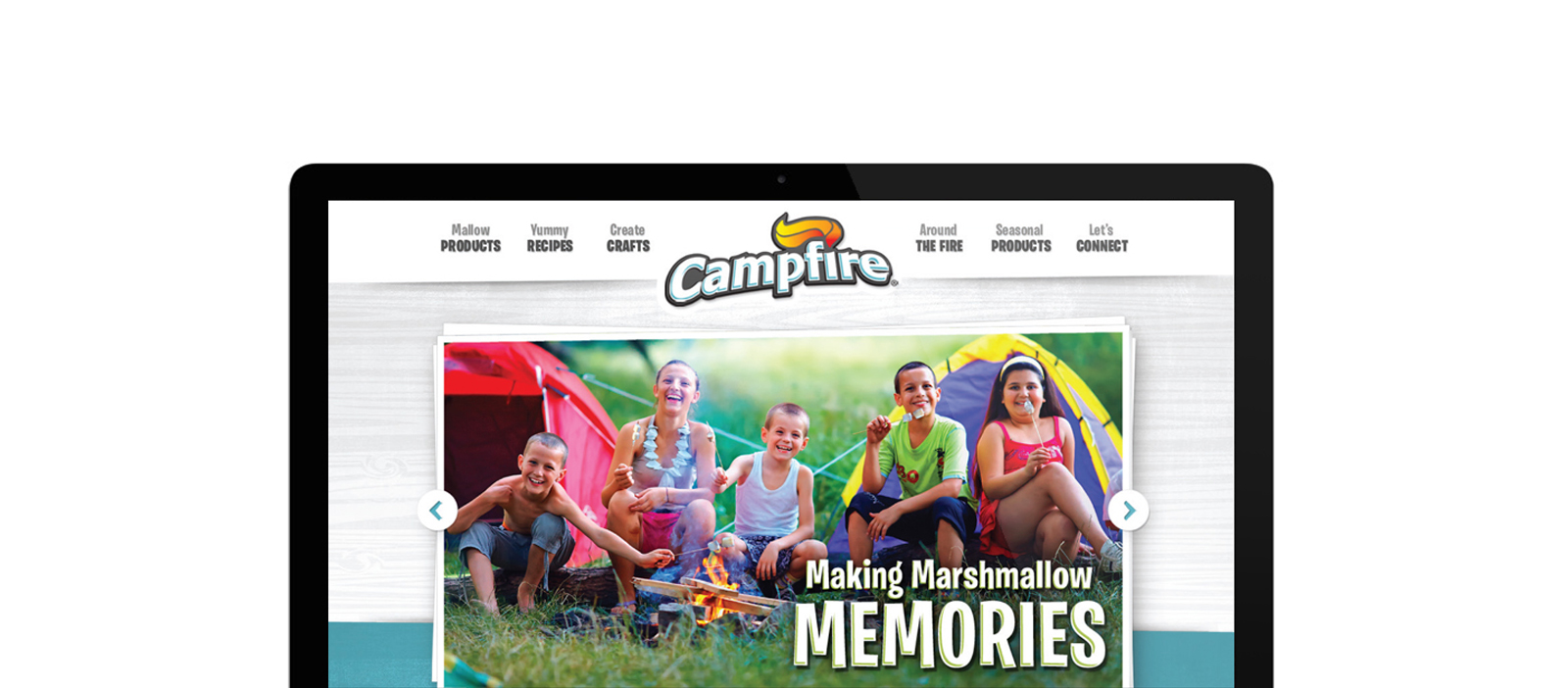 Targeting consumers with a refreshed brand invigorates sales
CAMPFIRE MARSHMALLOWS
A ColinKurtis case study
Contrary to popular belief, all marshmallows are not created equal. In fact, Campfire® offers many variations of the simple American favorite.
Since 1917, Campfire Marshmallows have been the fluffy center of crowd-pleasing recipes and crafts for family fun at the campground or the kitchen table. Fun and tasty for all ages, they are perfectly delicious any time of day!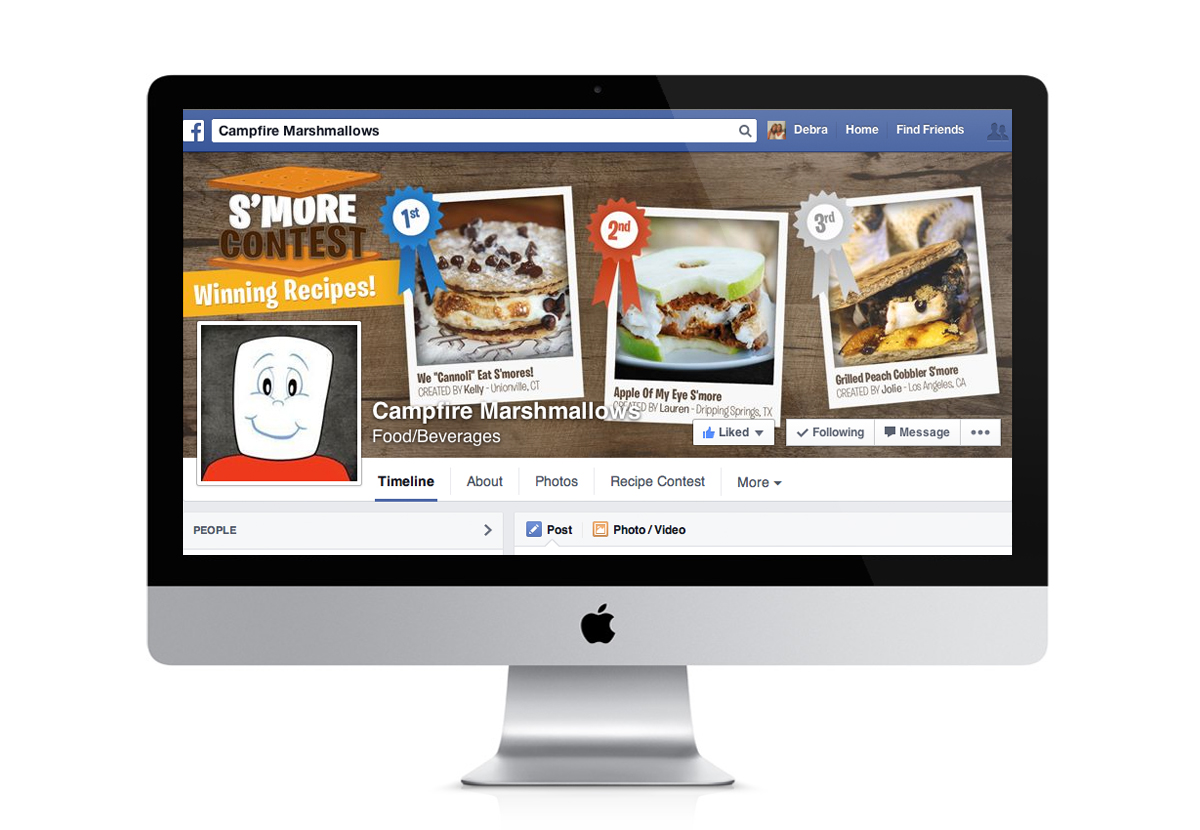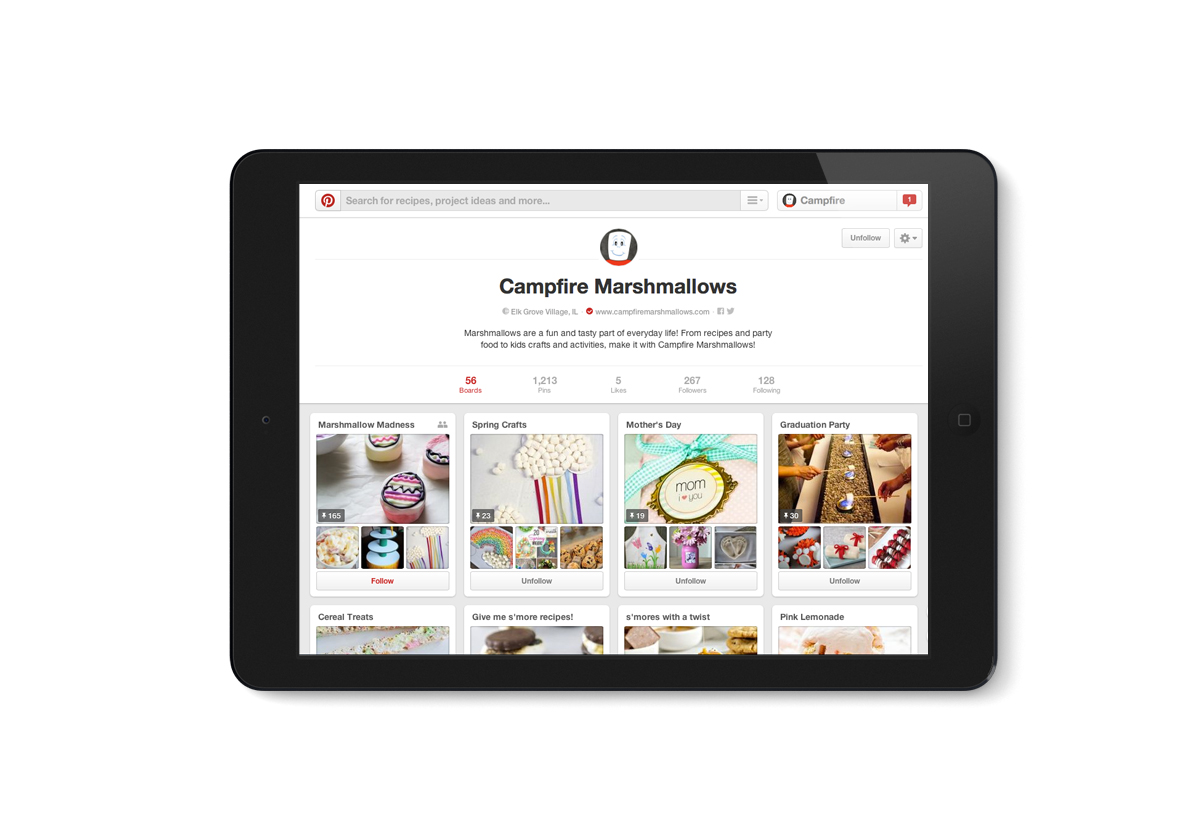 MORE THAN JUST A MARSHMALLOW
Campfire had two challenges: to let the public know that marshmallows are more than just the middle of a s'more and that there are many types to choose from—all while maintaining a cohesive look and message.
BEFORE AND AFTER, INSIDE AND OUT
Campfire Marshmallows brand was feeling a bit stale, so our plan was to freshen it with a new look and feel. You might call it a marshmallow makeover. We focused on the fun and used the refreshed brand to reach targeted consumers, capitalizing on the special place marshmallows hold in the hearts and minds of the market.
Working side by side, we came up with a plan that included an identity refresh, brand and packaging standards, new product development, a new responsive website, online advertising, event sponsorships and a social media campaign that includes recipe contests, strategic blogger partners and recipe development.
WHO SAYS FUN CAN'T MEAN BUSINESS?
Boosting brand image and expanding their online presence while focusing on fun has shown powerful results: With a social media reach of 975,026 users, tripled web traffic and passionate advocates of their brand, Campfire has experienced wider product distribution and increased shelf lift. Now Campfire has customers who will stick with them, just like their marshmallows stick between two graham crackers.