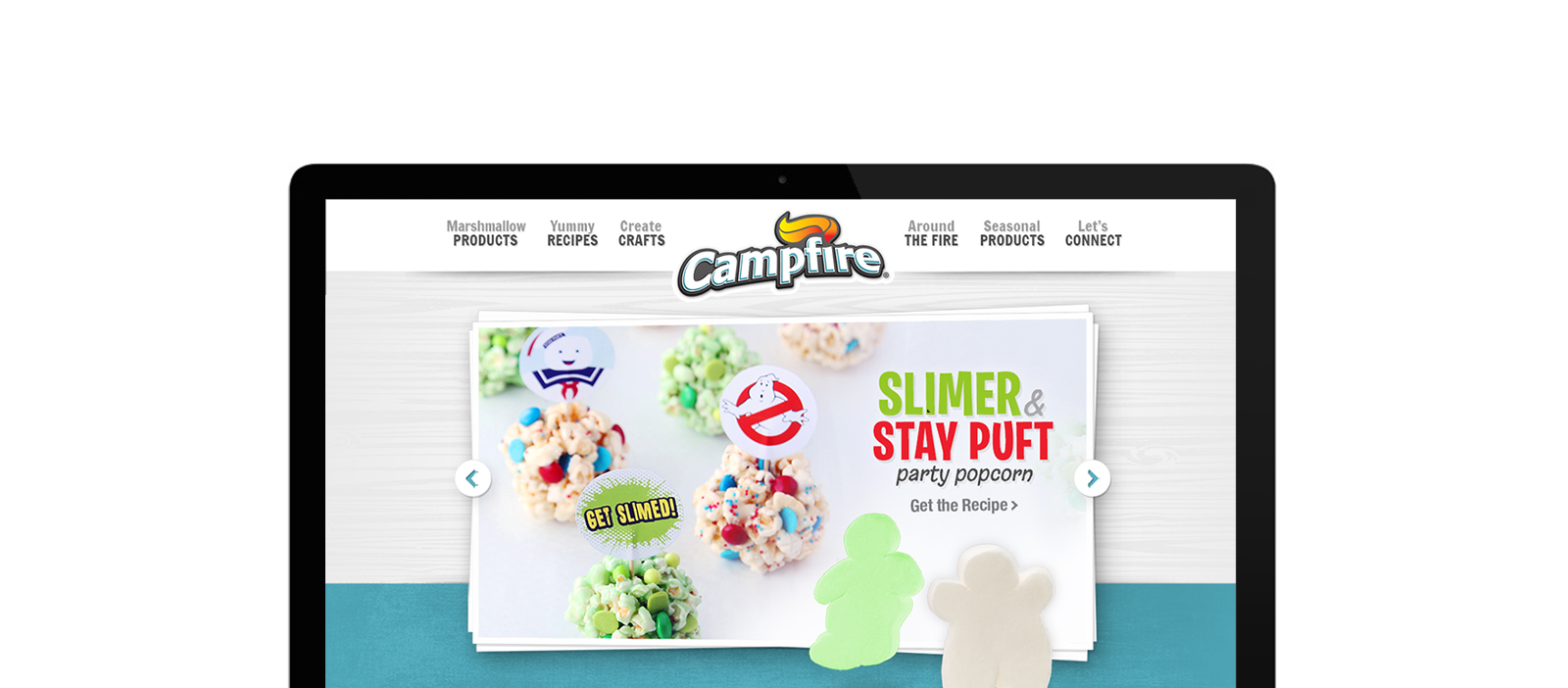 Who ya gonna call when you want to create a blockbuster?
Campfire Marshmallows Ghostbusters™ Launch
A ColinKurtis Case Study
Our client Doumak, Inc., the makers of Campfire® Marshmallows, had an exciting project to take on, their (and our!) first outing to create an officially licensed product—for a major Sony motion picture release, no less—the 2016 Ghostbusters™ reboot.
Doumak had navigated a variety of hurdles to score the coveted Ghostbusters™ marshmallow prize. Campfire offers many variations of their American favorite marshmallows, but this would be the first time they created something quite as supernatural as Slimer and Stay Puft Man.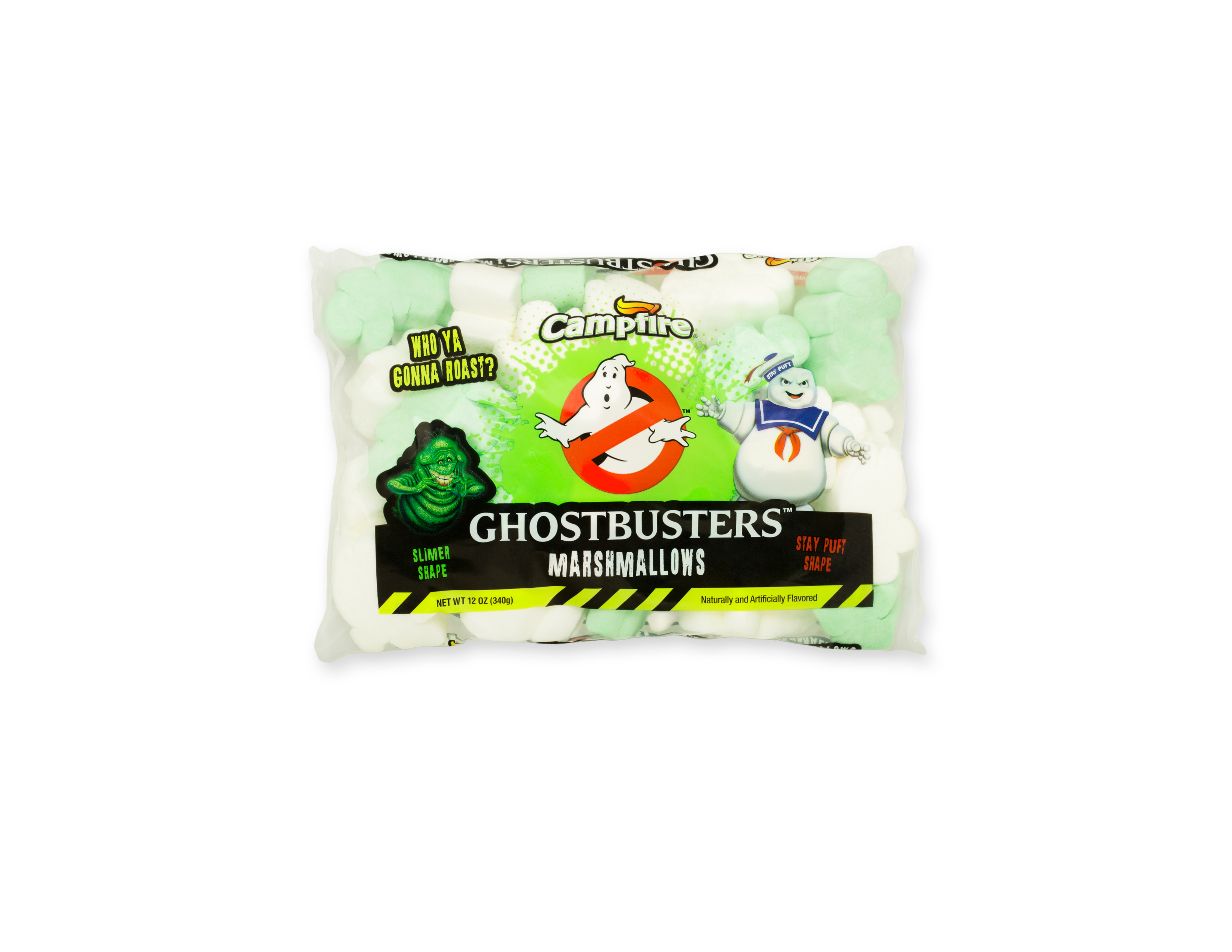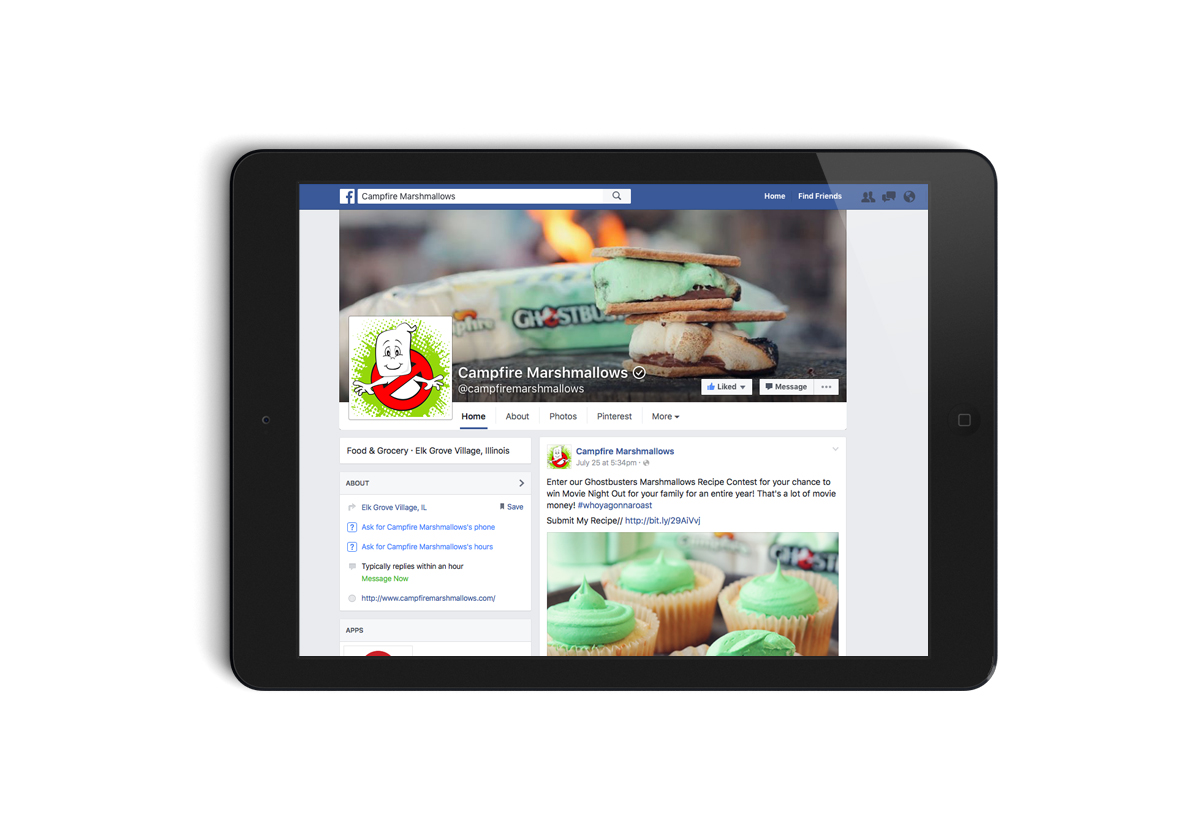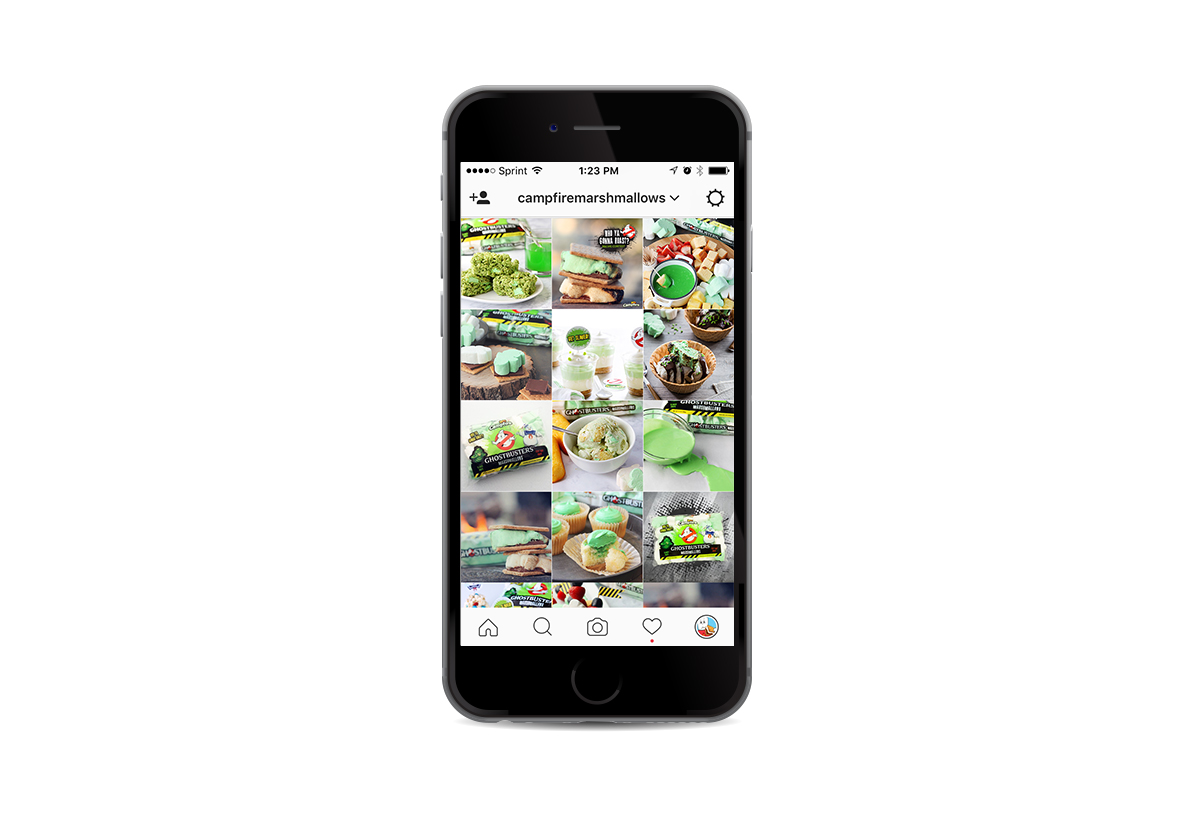 LICENSED TO THRILL
Though it is quite thrilling to have a licensing agreement with a major motion picture company, it presents stringent guidelines. Our ColinKurtis art director was in close contact with Sony's creative director to ensure all licensing requirements were met on Campfire's Ghostbusters packaging and marketing materials. We were able to create a package design that highlighted the well-known Ghostbusters icons, while still representing the Campfire brand.
With a huge existing fan base of the original Ghostbusters franchise and the potential to create a whole new generation of fans, there was opportunity for Campfire to truly make a big splash with the Ghostbusters marshmallow launch.

TIMING IS EVERYTHING
With the movie launching in mid-July, timing was of the essence. The rollout of the product and all the marketing activity centered around it all needed to perfectly coincide with the publicity leading up to the launch. A targeted timing window took advantage of a valuable 'sweet spot' of movie and fandom buzz. With the nostalgic treats hitting the stores the second week of June, we updated Campfire's website and created a social media schedule that would hit the ground running at the same time. In addition to a variety of well-timed posts on Facebook, Twitter, Pinterest, and Instagram, ColinKurtis worked with a team of bloggers who were hungry to share their enthusiasm for this crowd favorite.

MAKING MOVIE MAGIC
This maiden alliance with Sony and the Ghostbusters brand enabled Campfire to bring an exciting new product to life. A well-conceived and executed social media campaign gave the whimsical marshmallows as many legs as possible, with a variety of recipes and cross-promotions, like Orville Redenbacher's Marshmallow Man Popcorn Balls featuring Campfire's Ghostbusters marshmallows.
The campaign delivered, in a big way—Ghostbusters social media content had a reach of over 2 million people and user engagement increased by 175%! With a surge in social media interaction that included lots of consumer engagement and comments, it's apparent that big and little 'kids' alike think that Campfire's Ghostbusters marshmallows are out of this world!