Revisiting a brand's iconic roots creates an emotional connection with consumers
CAMPFIRE MARSHMALLOWS
A ColinKurtis Case Study
Our client Campfire Marshmallows has been America's premium marshmallow brand since 1917—and they were ready to leverage some of their brand's iconic reputation to make a real difference in the CPG marketplace. Campfire Marshmallows are a perennial favorite among kids of all ages (including Moms and Dads) who prefer their taste, texture and color over other marshmallows.
COMPETITION PRESENTS OPPORTUNITY
Even great tasting, soft and fluffy marshmallows like Campfire's can face stiff competition from a brand with multiple CPG labels but little personality, so finding a compelling way to drive the iconic brand's market share presented a great opportunity.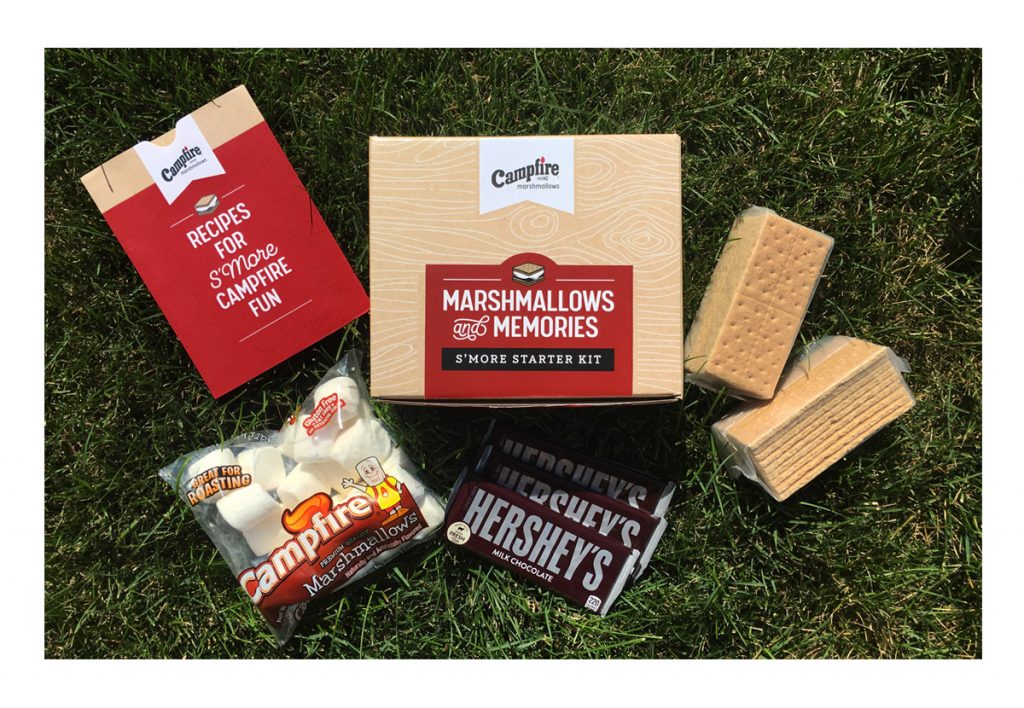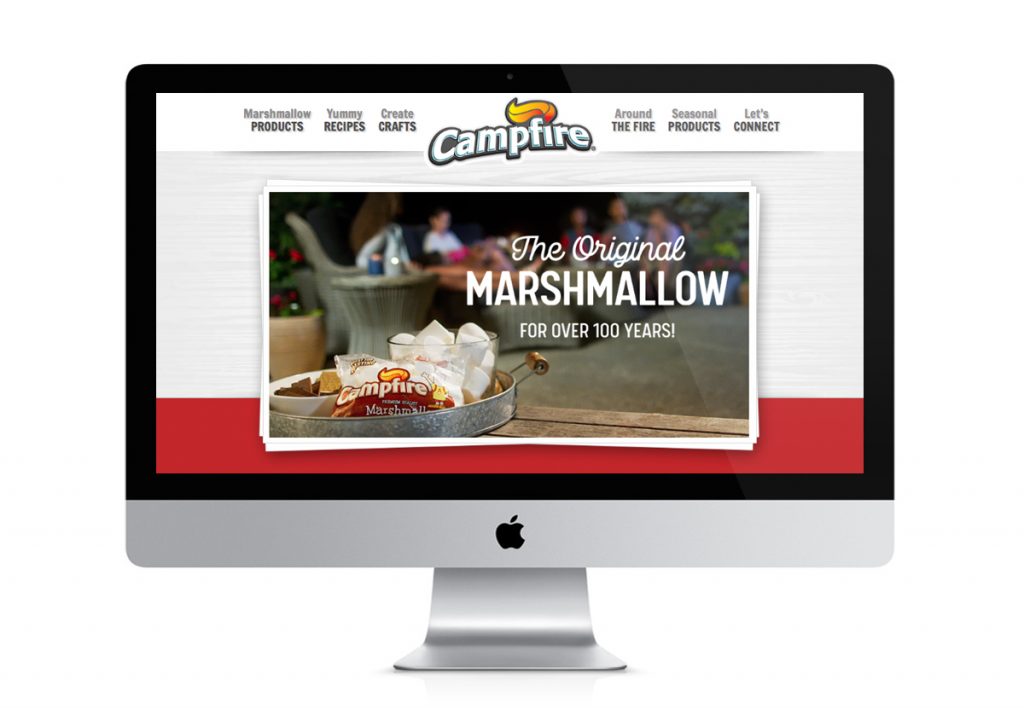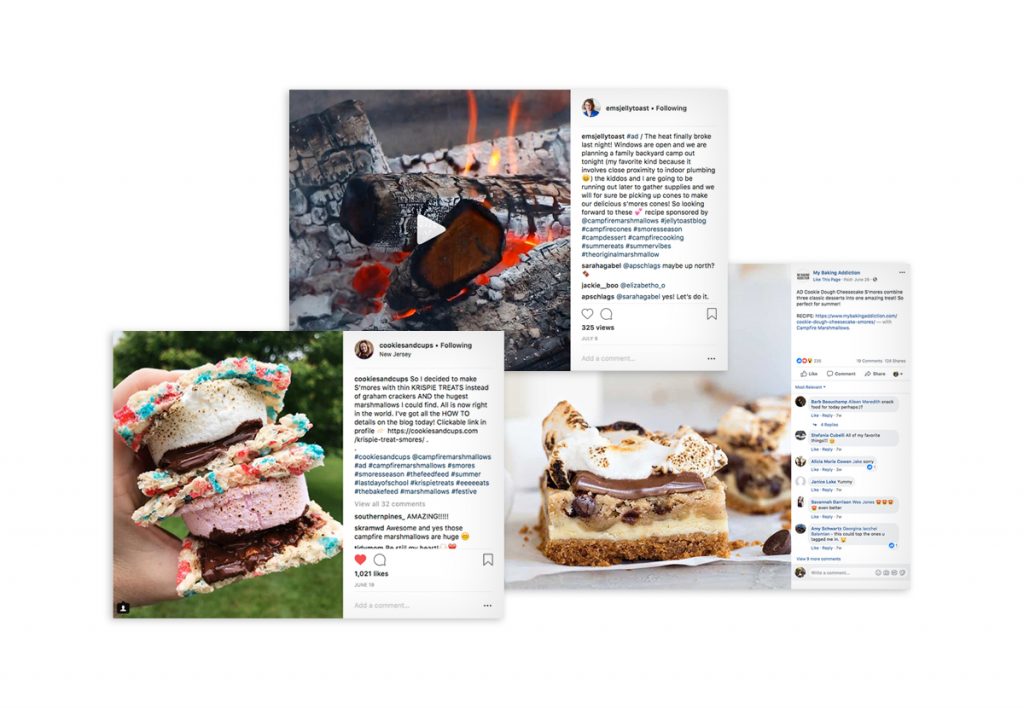 LEVERAGING EMOTIONAL CONNECTION X 4
ColinKurtis saw an opportunity to create and build an emotional connection to the Campfire Marshmallow's brand through family interaction. Bringing Campfire Marshmallow's retro look and feel in to play, we created a fun throwback campaign, reminding consumers of the brand's roots as the "original marshmallow"—all while showcasing family and creating memories through personalization. More than just scattering a name, hashtag or user handle throughout social media, personalization is about giving visitors timely, relevant and valuable content with each brand interaction. Social media, recipes, videos and blogs are the four strongest mediums today outside of TV, so we used all four together to create fun social media content and drive consumers to interact directly with the Campfire Marshmallows brand. Powerful, personalized and engaging, the rich content was inspired by a targeted direct mail S'mores kit and strengthened the brand following and audience interactions.
ColinKurtis created two 30-second video spots for social media focused around Campfire Marshmallow's brand and enticing families to create and share their photo and video memories with the tagline "The Original Marshmallow." A new "Original Marshmallow" landing page housed the videos, encouraging the audience to share their marshmallow-focused family activities and use a short form to sign up for their own S'mores kit. The kits were delivered complete with chocolate, graham crackers, and Campfire marshmallows—and a call to action to share and post their family enjoying the S'mores via social media with #theoriginalmarshmallow. The S'mores kits were also sent to Campfire Marshmallow's bloggers to share within their network of consumer followers. They wrote stories, posted pictures and videos in support of #theoriginalmarshmallow. On Twitter/Facebook/Instagram, we leveraged the campaign theme, video, and photography and interacted directly with the audience.
DOUBLE THE ENGAGEMENT MEANS TWICE THE FUN
More than 1,400 people entered their contact information to qualify to receive the S'mores kit, and in the two-month period following the campaign launch, consumers responded in a big way:
Campfire Marshmallows' Facebook private messages more than doubled their monthly average and Instagram posts more than doubled the monthly average of posts they were tagged in and/or used #campfiremarshmallows
FACEBOOK HIGHLIGHTS:
REACH: 36,135 people reached through Campfire's posts alone
More were reached through posts created by our kit recipients!
MESSAGES: More than doubled our monthly average of private messages
INSTAGRAM HIGHLIGHTS:
REACH: 2,582 reached through Campfire's posts alone
More were reached through posts created by our kit recipients and through our stories!
TAGS: More than doubled our monthly average of posts we were tagged in and/or used #campfiremarshmallows