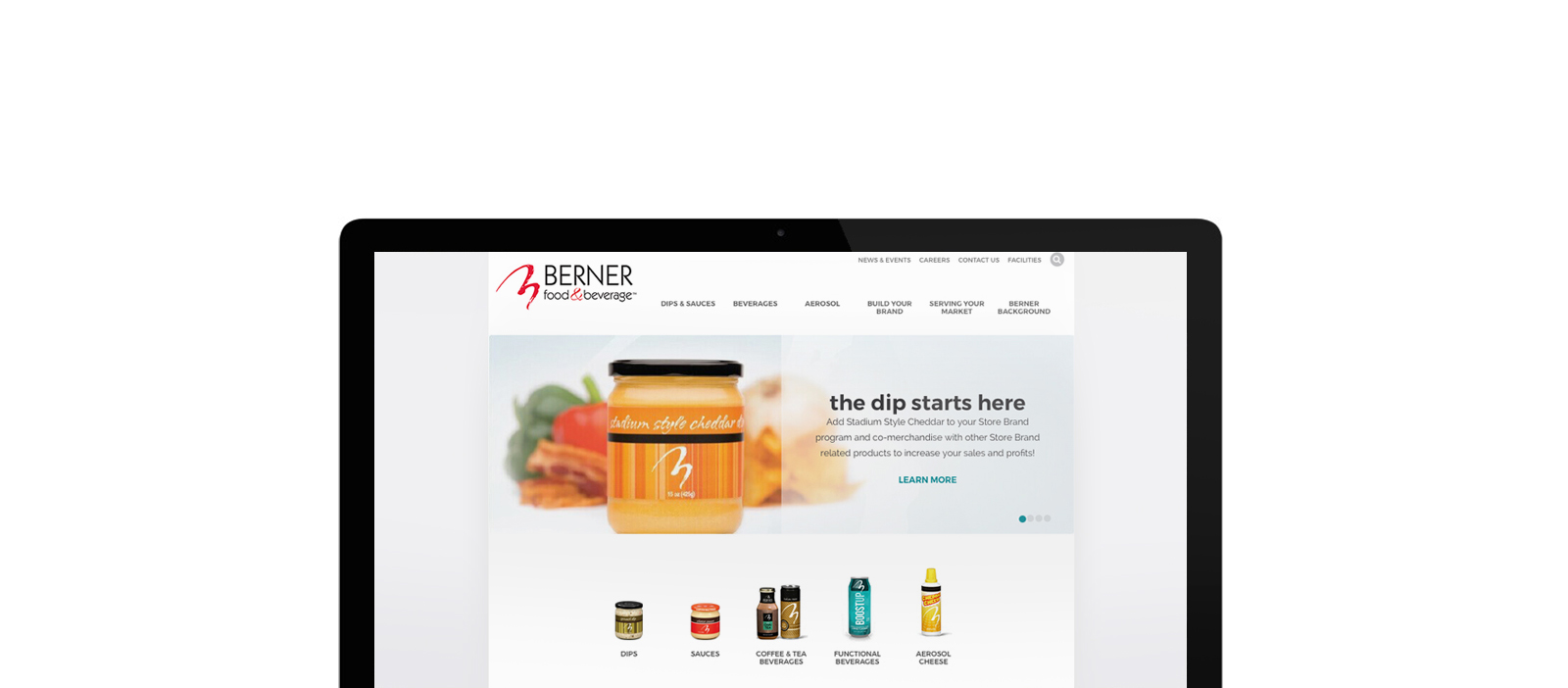 A relationship's long history feeds future success
BERNER FOOD & BEVERAGE
A ColinKurtis Case Study
Our long-term client was transitioning from a family business to ownership by an investment group, so they needed a marketing partner with the knowledge to make the process seamless and the ability to grow along with them. Berner Food & Beverage is the leading U.S. producer of private label milk-based ready-to-drink coffee and functional beverages, as well as shelf stable dips, sauces, and aerosol cheese.
QUENCHING A GROWING THIRST
As Berner embarked on their new journey, their capital expansion provided a new opportunity with real potential—capitalizing on the growing RTD beverage market.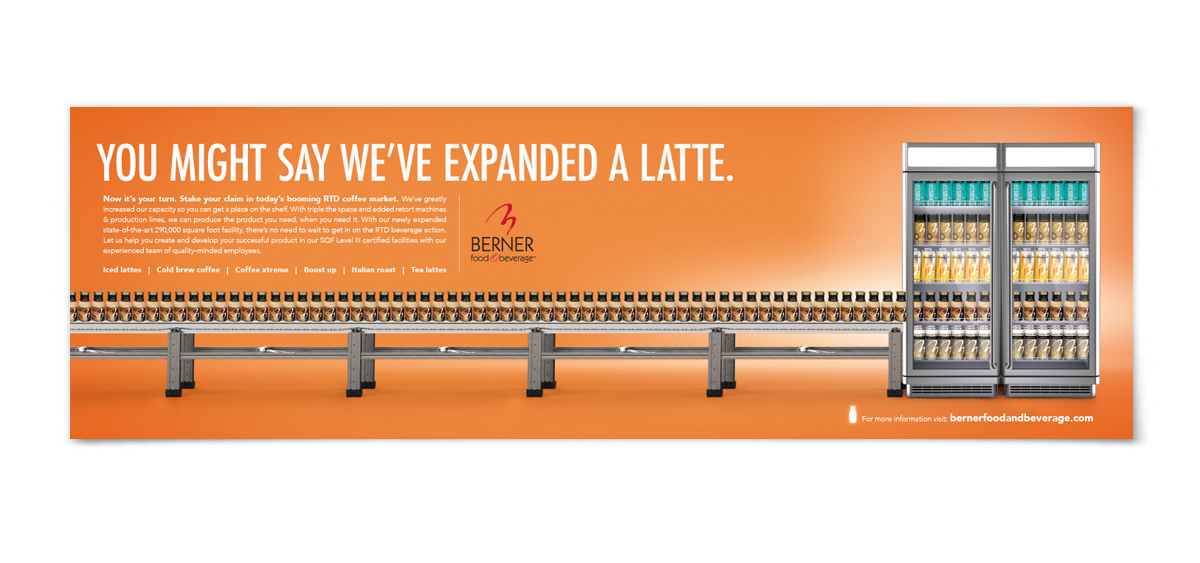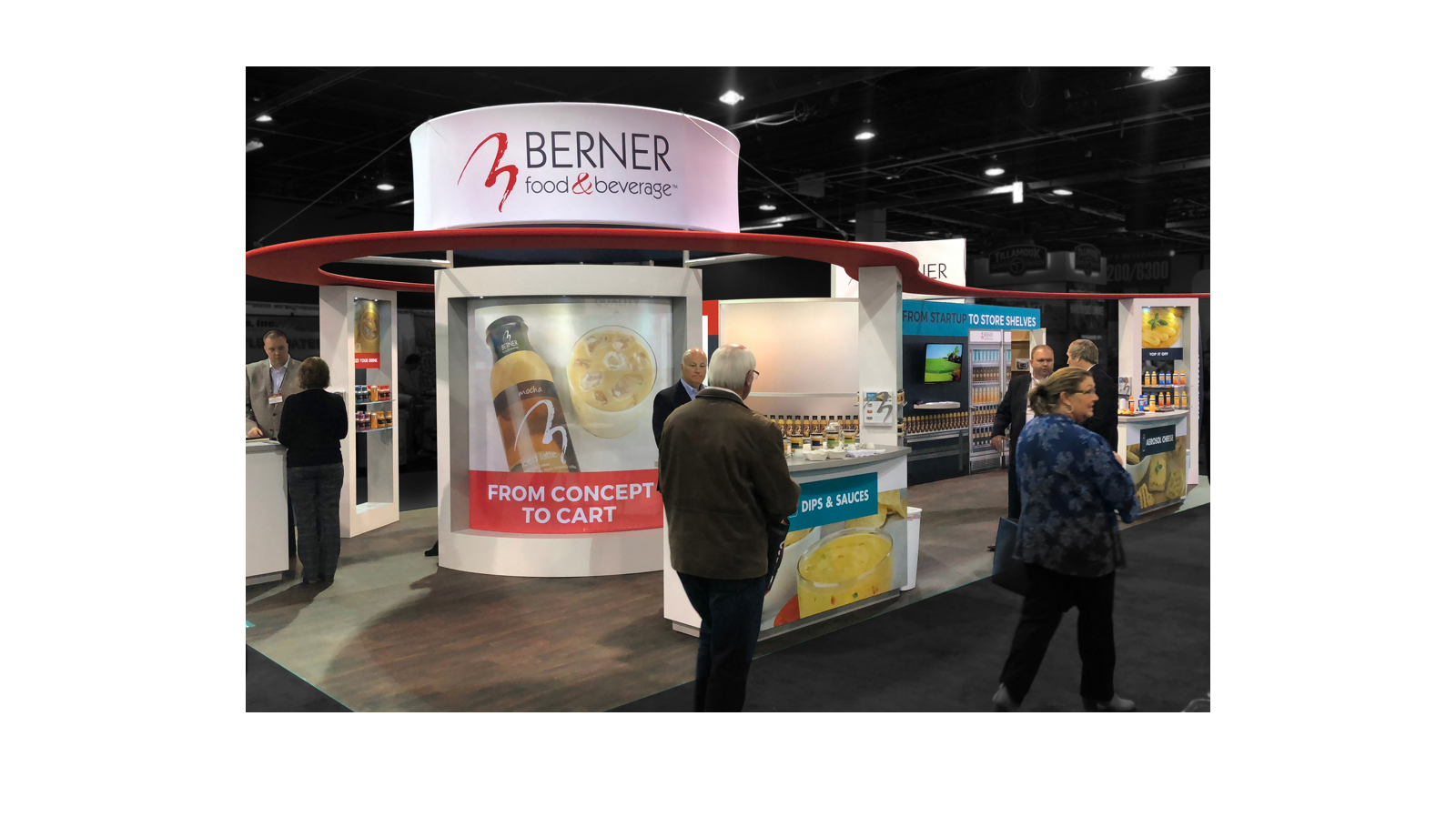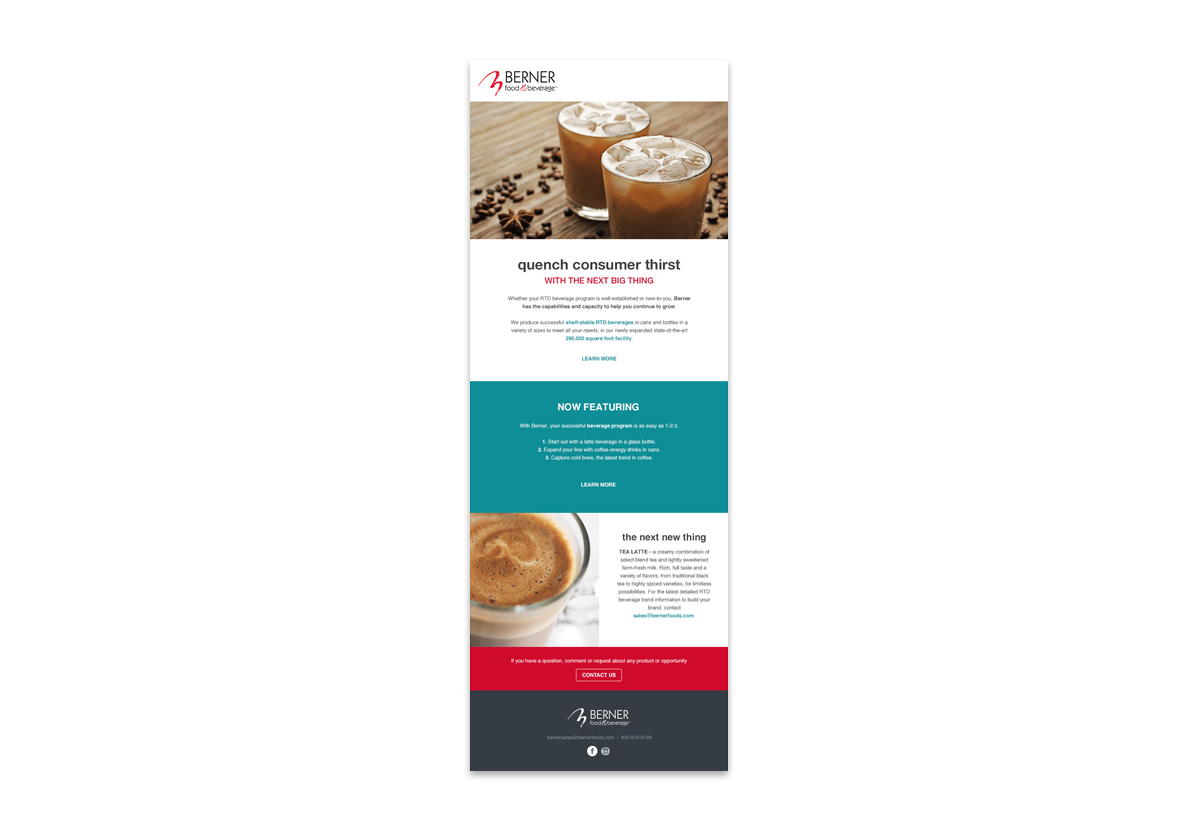 ALL THE RIGHT ASSETS FOR JUST-THE-RIGHT RESULTS
Berner's new owner quickly recognized that our deep, decade-long knowledge of the company would allow for a smooth transition, saving time and energy as they pursued new opportunities. As they set about investing in their 290,000 sq ft production facility expansion with a focus on beverages, it was important for their positioning and messaging to readjust and reflect this new focus. The marketplace needed to know that Berner is the go-to beverage manufacturer, with the ability to offer production levels that weren't possible just a short time ago. Together, we got the word out, with a new ad campaign highlighting their expanded beverage capabilities, a brand-new responsive website focused on their unique offerings, and a newly designed tradeshow booth that reflects how Berner facilitates customer concepts from startup to store shelves. Targeted email blasts shared Berner's expertise and quality commitment with existing and potential customers, and a new social media campaign helped spread the word about their expanded employment opportunities.
"It was an easy decision to retain ColinKurtis as our marketing agency through our company's transition. Their exceptional knowledge of the industry and historical reliability to provide outstanding work, insight, and strategy kept them as our go-to partner for our marketing needs."  —Tyler Kneubuehl, Berner Food & Beverage
DRINKING IN SUCCESS
Not only has Berner increased their overall capabilities and output, they are on the path to continue their successful growth in the coffee beverage arena. With increased awareness of their full line of beverage capabilities, Berner is poised to help their customers capitalize on today's booming RTD beverage market with the 30 million Americans who drink specialty coffee beverages daily.