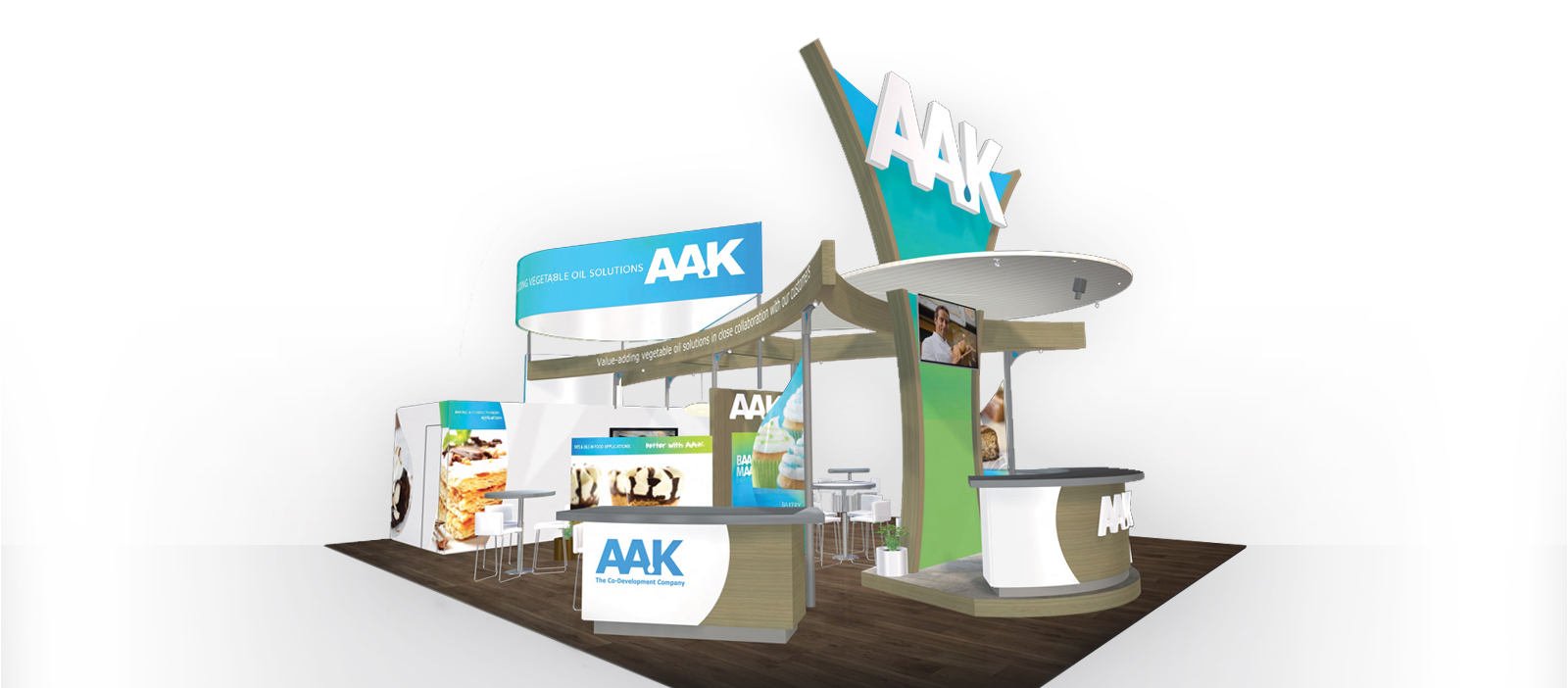 integrated approach establishes standout tradeshow booth design
AAK
a colinkurtis case study
Our long-standing client AAK was ready to create a new, larger, more engaging tradeshow experience for their audience and customers. AAK is a world leader in specialty vegetable fats and oils for the baking and confectionery industries with a unique co-development approach that allows manufacturers to meet all their requirements—without sacrificing quality.
SHOWCASING EXCELLENCE
The new booth needed to fulfill many goals including: an inviting aesthetic, capabilities for baking and confectionery demos, and a bigger footprint with public and private meeting spaces—with prominent key messaging.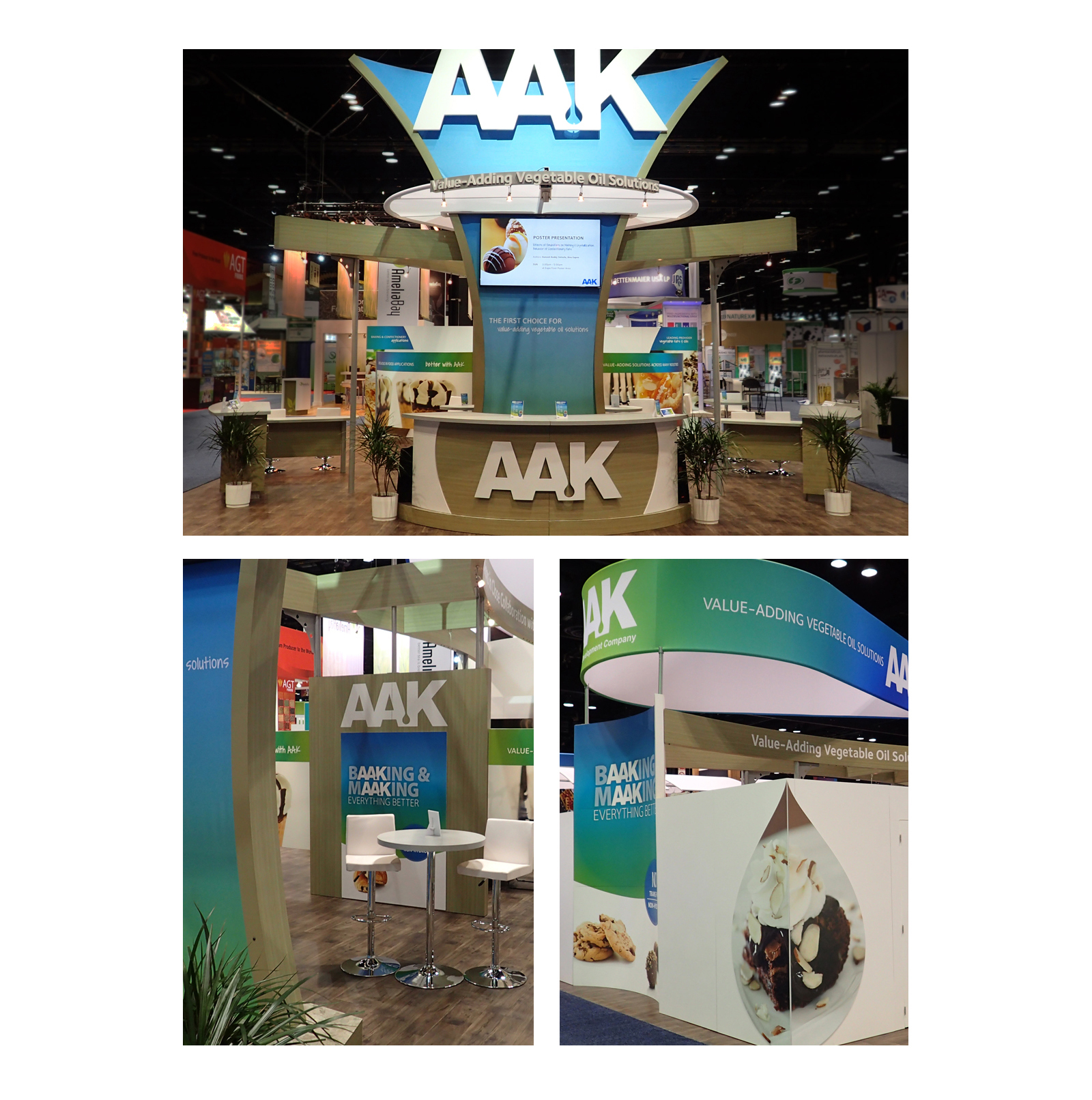 COLLABORATIVE ELEMENTS
When we began planning and designing the new booth with the AAK team the year before its IFT16 debut, it was agreed that the booth must be open and inviting, with a fresh new look that branded the company and highlighted its key messaging. Since AAK would be focusing on in-booth baking and confectionery demos for the first time, it was important that the booth feature an eye-catching and functional demo island. The booth needed to stand out in a very competitive space, where everything and everyone is vying for attendees' attention. To accomplish these goals, the new booth commands a presence with lit overhead panels and a modern look, with sleek, curvilinear lines. Natural-looking finishes and fresh, clean colors with crisp white notes represent AAK's holistic, sustainable approach. Enticing imagery features consumer-pleasing finished products, while additional images, key messaging and elements of their latest 'bAAKing with AAK' campaign highlight the company's role as a provider of value-adding specialty fats and oils. Because nothing exists in a vacuum, especially at a trade show, we knew that a comprehensive approach was required. We incorporated elements including: an email campaign, push notifications, program & exhibit directory listings, prototype distributions and demo performances, with every piece fitting together for the strongest outcome.
"An excellent example of using curved fabric panels, color, and strategic lighting to efficiently brand the company, deliver the value proposition and attract attendees to the booth."
—IFT16 Food Expo
REAL RESULTS
AAK exceeded their trade show targets with increased show leads, and their new booth design was recognized as an IFT16 Standout Exhibit. Plans are underway to build upon the booth's success and messaging, while expanding its footprint for IFT18.