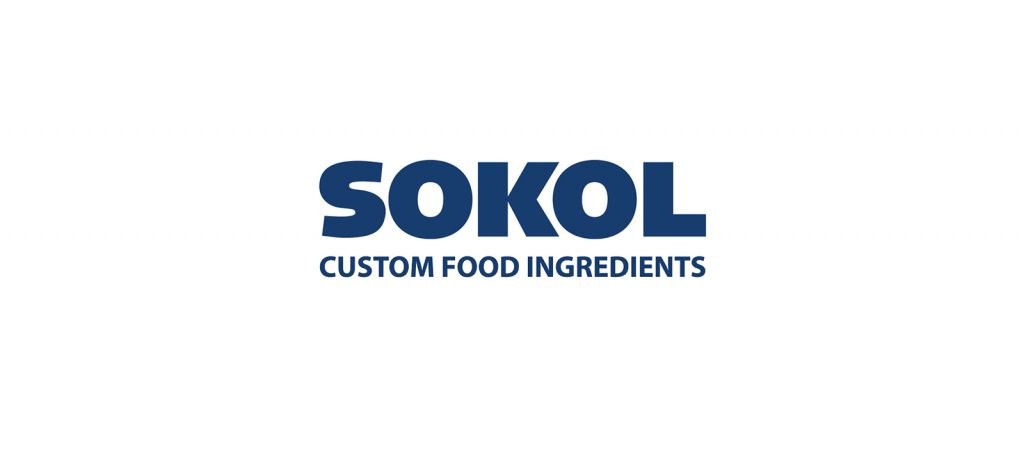 Sokol Custom Food Ingredients
Delivering quality food ingredients for 125 years and counting, Sokol helps their consumers dream up and commercialize products that inspire and delight. They meet the demand for on-trend, wet fill solutions, offering custom formulation, custom packaging, brand licensing and appealing label claims or certifications. As a leader in the flavor business, Sokol offers endless flavor possibilities—from savory to sweet—for the ultimate formulation success.
Food & beverage industry success relies on consumer appeal. Collaborating with ColinKurtis, Sokol was able to enhance their brand with messaging and a new website build, establishing a brand presence that clearly displays Sokol's many capabilities and their fresh, culinary-inspired identity.
new website | booth | google ads |  linkedin ads | digital ads | earned media & PR | digital engagement & outreach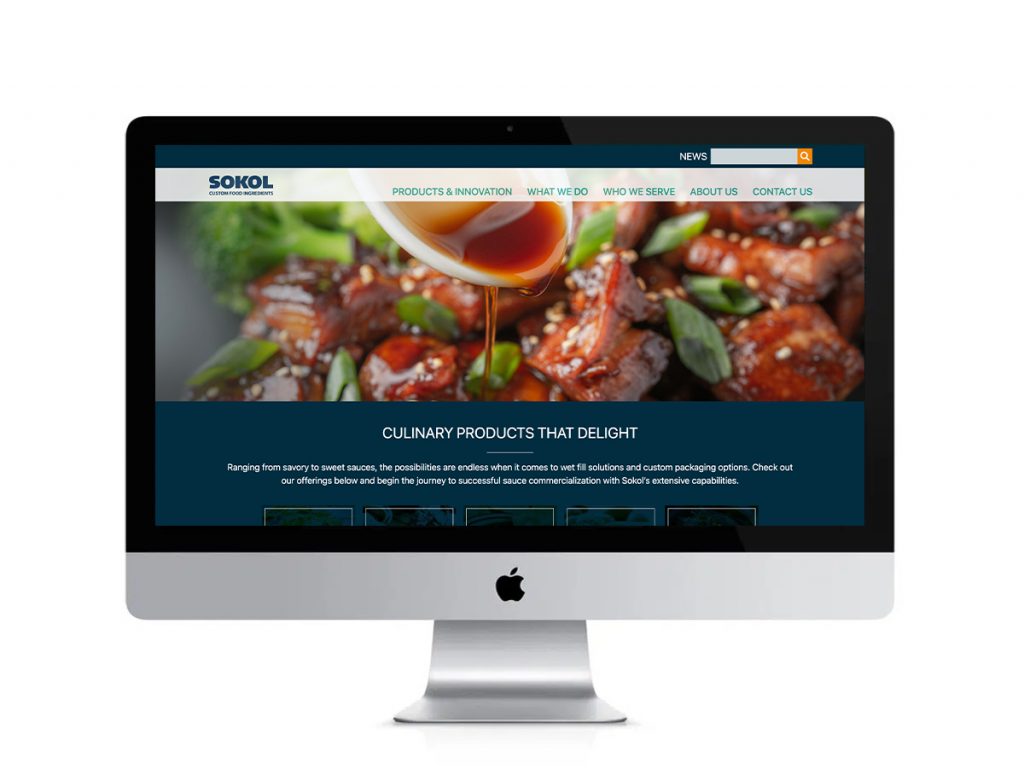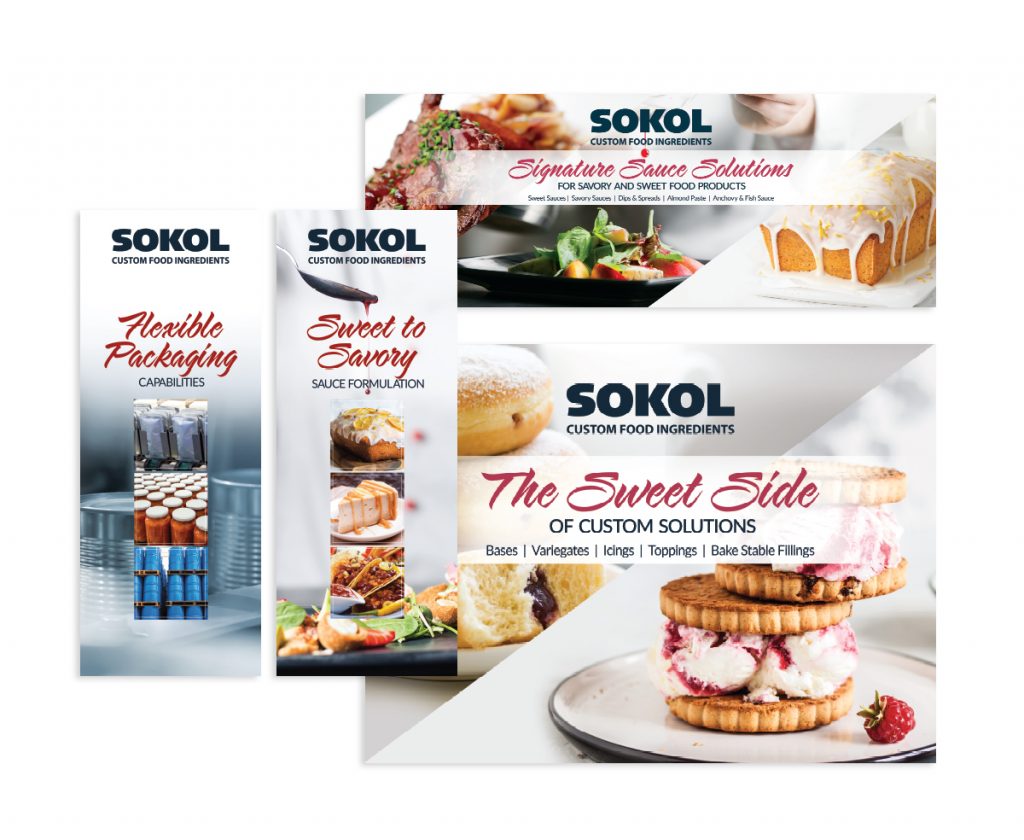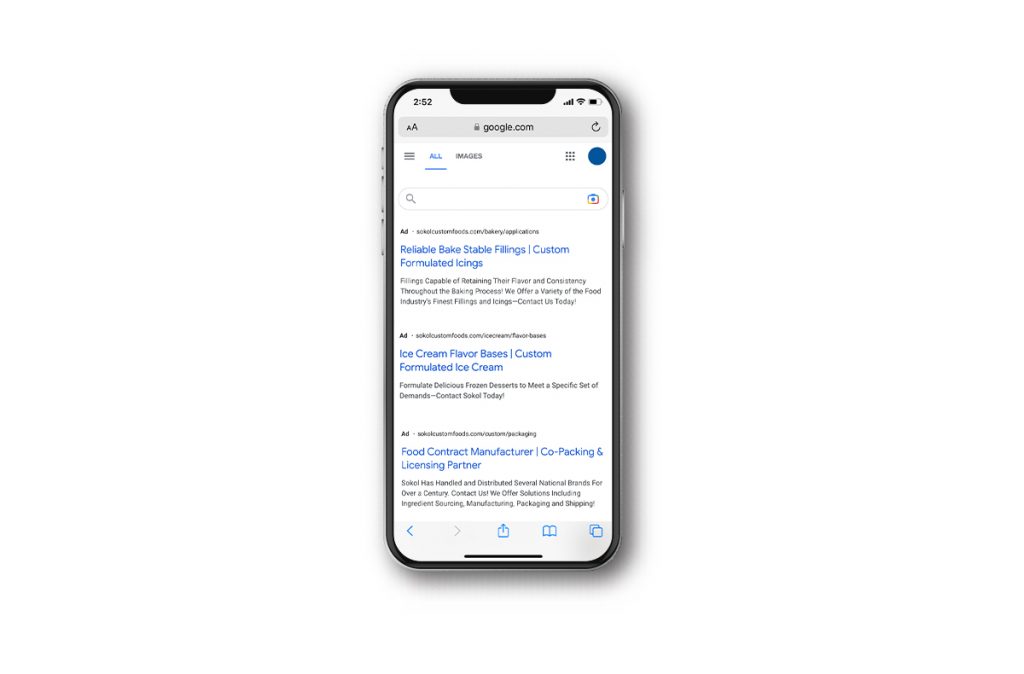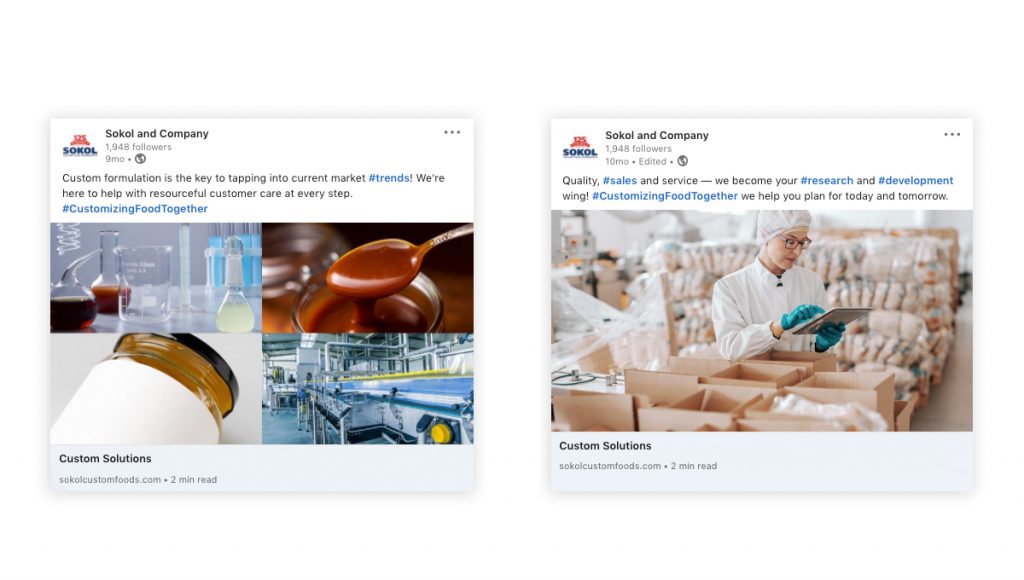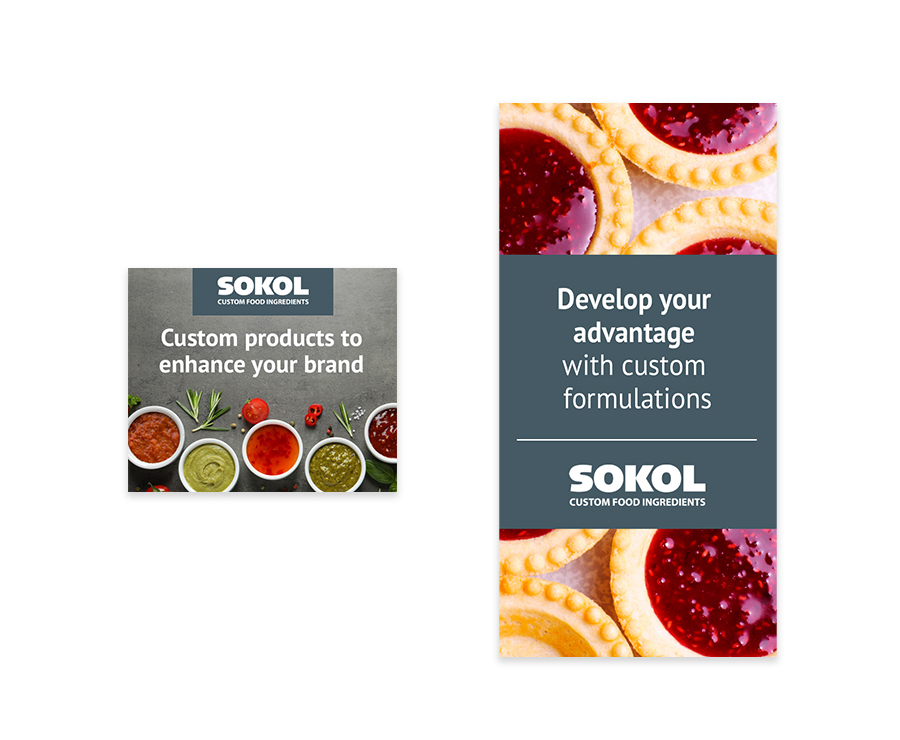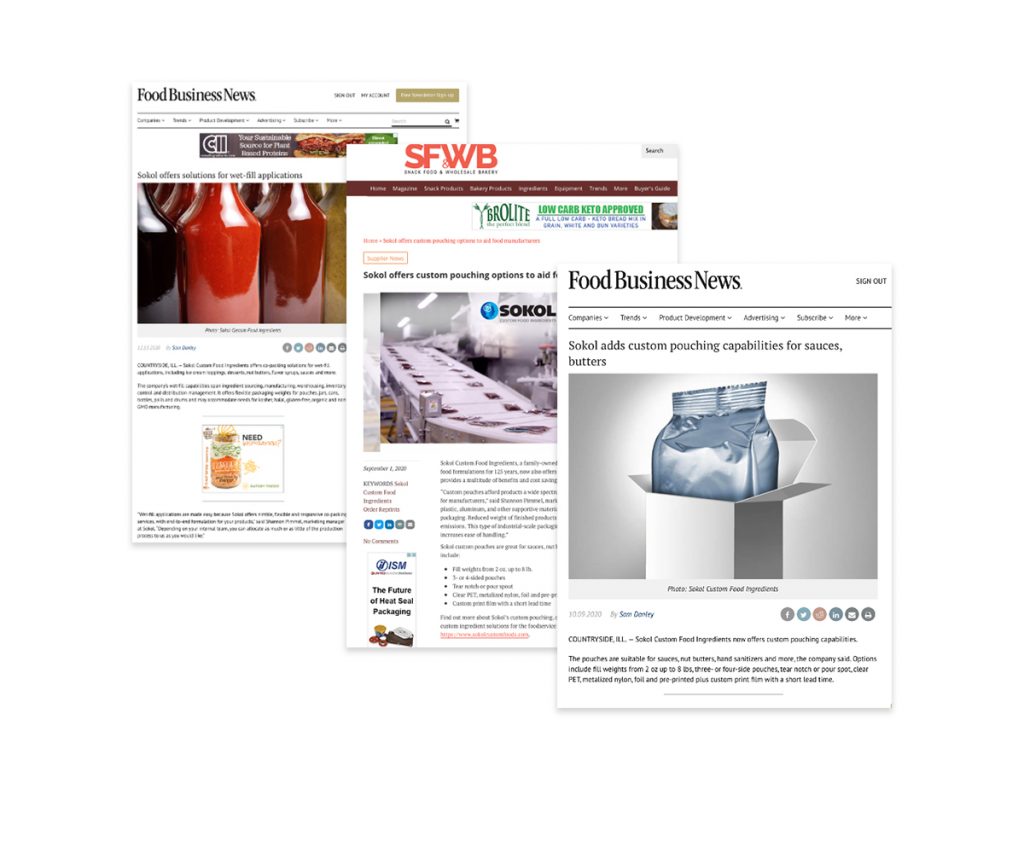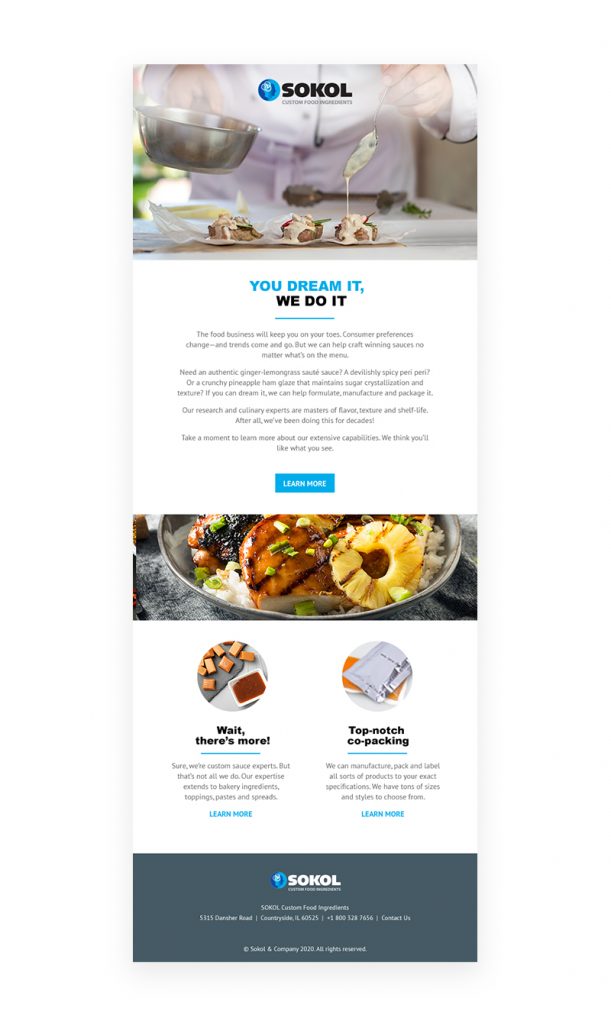 digital engagement & outreach